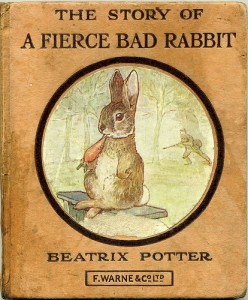 Like many of my travel blogging brethren, I'm a total book nerd. I learned to read my first book, Beatrix Potter's "The Fierce Bad Rabbit", at a very tender age, and I've been totting home chest-high piles of books to devour like candy ever since. My first library card was almost akin to my first passport in that it transported me to far away lands that someday I might visit. Libraries are special places.
The flames were fanned on my big library crush when I learned that this year's Passports with Purpose travel bloggers fundraiser would be in support of Room to Read with the goal of building two libraries in Zambia.
Passports with Purpose is a fundraiser that lets travel bloggers raise their collective voice and rally support for a great cause. Now in it's fourth year, this grassroots fundraiser has gathered major momentum and seen some inspirational results. Each year, Passports with Purpose has blown waaay past its goal and has successfully built a village for Dalits (Untouchables) in India, a school in rural Cambodia, and raised funds to support the great work of Heifer International. As a travel blogger, I'm so thankful to have a philanthropic outlet for some of my hedonism!
This year's Passports with Purpose fundraiser is kicking off today and YOU can be a part of this year's success story. Not only that, you can win some really cool travel swag in the process. Win-win!
Here's how it works:
Bloggers like me procure a killer prize that one lucky donor will win. A master list of all the prizes is on the Passports with Purpose website.
After browsing the prize list, make a tax deductible donation to Room to Read. For every $10 you donate up through December 16th, you get one entry to win the prize of your choice. Pick your prizes and please help spread the word! Everyone involved with PWP will be chatting it up on Twitter, Facebook and on our blogs. The PWP peeps will be notifying each prize winner on December 23rd, so some of you will see the bounty under your virtual Christmas trees get a boost.
And… are you ready for this? I have an awesome prize to give away this year!
You could win a 3-night Unlimited-Luxury stay at Dreams Tulum Resort & Spa in Mexico for two people, which includes gourmet dining at seven international restaurants, premium beverages at six lounges, 24-hour room service, an array of day and evening activities and more!
I had a lovely and eye-opening experience earlier this year staying at Dreams Riviera Cancun, just up the coast from this location, and I came to some pleasant conclusions about the whole resort thing (which is detailed in my post, 'Resort' is not a dirty word). The folks at Dreams know how to do it right – they create a beautiful, relaxed atmosphere with top-notch amenities and amazing service. Not only that, Dreams resorts have a sharp eye to keeping their practices ecologically sound and they offer fantastic career opportunities for scores of local residents – both important factors in my book.
I don't think I need to tell you that you totally deserve a break. During your stay at Dreams Tulum, your Unlimited-Luxury
privileges will give you full access to unbridled dining and drinking at any of the 7 onsite restaurants and 6 lounges, as well as 24-hour room service. And the food is really, really good – I can vouch! You can opt to split your time between adventuring (visiting the breathtaking local Mayan ruins, snorkeling one of the world's greatest reefs, shopping and partying in nearby Playa del Carmen) and relaxing by the amazing pool and thinking about how good life is. Or you can focus all your efforts on fully unplugging and just plan to book daily spa treatments. Up to you! And this trip is for two people – so you can share the joy with a partner, sweetheart, parent, best friend or favorite travel blogger. Talk about a killer holiday gift! And to do so knowing you've supported a great cause along the way? Even sweeter.
A BIG thanks to AMResorts for this awesome prize and support of Passports with Purpose, which to me just further goes to show that they get it. Thanks also to this year's amazing sponsors: Round the World with Us, Traveller's Point and HomeAway. They totally get it, too.
The full prize details, rules and restrictions are as follows: Your prize will be a 3-night hotel only stay at Dreams Tulum, including resort taxes. Airfare, airfare tax and transportation are not included. Accommodations are for 2 adults, in the lead in room category. Winner can choose to upgrade to a higher room category upon check-in, at an additional cost. Winner can also bring additional guests for additional charge. Blackout dates include, but are not limited to, Thanksgiving, Easter, Christmas, New Years and Presidents Day. Stay is valid for one year from the date of the drawing and is based on availability. Certificate is non-transferable, holds no cash value and cannot be extended. Ground transportation, room charges incurred, spa treatments, telephone calls, incidentals and all other additional expenses are not included.  The resort will attempt to accommodate winner's preferred itinerary, but all specifics thereof will be at the Sponsor's sole discretion. A prize letter form must be filled out and signed within 30 days of the drawing to be considered valid.
Photo credit: Fierce Bad Rabbit book by snigl3t