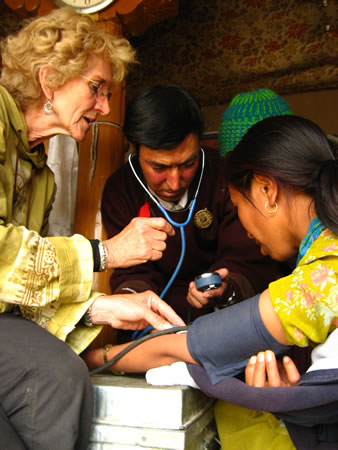 The popularity of "volunteer vacations" is hard to ignore. I have a clear bias towards the benefits of seeking out meaningful volunteer opportunities while abroad because I've been working for an NGO that offers these kinds of international travel programs for many years, and I've seen powerful, transformative results for both travelers and host communities. But that has also led me to believe that these kind of trips are not for everyone, and even more importantly, there is a wide range of experiences to choose in which quality varies wildly.
DON'T CONSIDER IT A VACATION
Sure, some marketer somewhere along the way thought that the term "volunteer vacation" had a nice ring to it, and I suppose it is rather catchy. But vacation = hedonism, which a good volunteer travel program is not.
Vacation and travel are two different beasts. Vacations are meant to allow you to relax and let go, to disengage from stress, to unplug from everything. And this is an important thing for everyone to do once in awhile! But travel, to me, infers challenge – to heighten your senses, and be even more engaged than perhaps you are in your routine at home. Tuning your cultural antenna to a higher frequency to take in and be affected by all elements of the place you move through: cultural nuance, physical challenge, poignancy not definable with language.
PERFORM A GUT CHECK
Sit down and ask yourself about your true motivations for the experience. Sure, you want to "give back" and "make a difference". But you could go down to the local homeless shelter and do that, with no need to travel thousands of miles or spend hundreds of dollars. Most people, if they are honest, choose international
volunteering because of the opportunity for true cultural immersion and exchange. In my opinion, there's nothing wrong with that! But you should ask yourself what you really want out of the experience, and be clear about any expectations you have at the onset.
If you don't get sweaty and dirty every day will it not feel like "work" to you?
Do you need to create some tangible to point to at the end of your foray?
Do you have your heart set on working with kids?
Are you prepared to be uncomfortable at times?
Are you ready for physical labor and very basic accommodation?
NARROW YOUR FOCUS
As volunteer travel continues to grow, the range of options continues to broaden. Determine if your primary focus is environmental, cultural, educational or something else. Perhaps you have a specific skill set you'd like to use. Or maybe you are just guided by a strong interest in a certain country or culture. Thinking about these elements will help to form a picture of the type of experience you might find most rewarding, and will help you to cull the wide range of options at the onset.
DO YOUR RESEARCH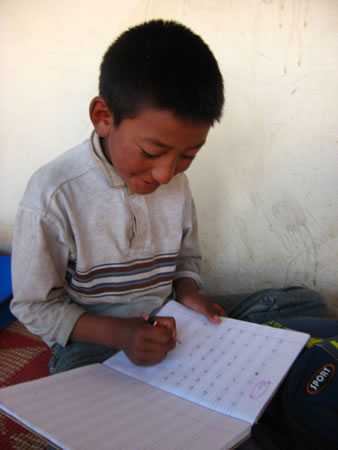 With the focus for your volunteer travel experience in mind, you can start scouring the internet for companies and organizations that offer what you are looking for. This is where you need to do some digging. I recommend starting with the information available on their website, but recommend a call to the company/organization on your "short list". Some things to consider asking:
How are the programs are designed?
How long they've been running and how are they funded?
How are the participation fees used within the program? Is there a tax-deductible portion of the program to consider? (For those run by non-profit organizations)
Look to the future – ask about the long-term sustainability of the project? Is there an end date or goal?
Are you staying locally? Are the funds from the whole trip staying local as well?
Finally, ask if you can be referred to speak to past participants of their programs. Finding someone who can speak candidly on a firsthand experience is extremely insightful.
PREPARE
Once you've selected and signed up for the service trip that ticks off the most boxes for you, spend some time and energy to set yourself up for success!
Learn as much as you can about the local culture before you go, especially the unique challenges and issues the community you are connecting with might face. This includes reading about the history of the region to set context as well as guide books and travel literature that talk about the customs and beliefs unique to the area.
Get in shape! No matter what your project may be, being in good cardio-vascular shape is key to your enjoyment of the experience, not to mention your effectiveness at doing the actual work.
If possible, connect with the other travelers in your group before you go. These people will become your team members, and you'll be sharing an exciting and challenging time together.
If you aren't doing so already, volunteer at home! This will help you keep the skill set needed for volunteering fresh; things like interpersonal skills, listening and awareness, humility.
LEAVE ROOM FOR WHAT YOU'LL TAKE HOME
A good international volunteer experience will send you home with new inspiration. Show up with an open mind and heart, and be ready for a new perspective on your own world and a renewed commitment to your own community.
A FEW STARTING POINTS
Crooked Trails
Naturally, I have to give a shout out to the org I work for, Crooked Trails. Their two to four week programs focus on home stays and community-based tourism projects in indigenous villages around the world. Crooked Trails allows the communities they work in to dictate the type of engagement their guests have in the village, so while you might be digging latrines in some locales, you could simply be practicing English with school kids in another, depending upon what the host communities believe is most valuable to them.
Andaman Discoveries
Created in response to the devastation caused by the Asian tsunami that occurred in December 2004, this grassroots organization grew from providing intital relief effort to creating long-term, sustainable community-based tourism projects on Thailand's Andaman Coast.
Earthwatch
Earthwatch focuses on environmental preservation by bringing teams of volunteers to ecologically crucial locations around the world to help with scientific research projects, habitat restoration, stewardship education and more.
Cross Cultural Solutions
Perhaps one of the farthest-reaching non-profit orgs, CCS offers a large range of programs in over 20 countries with placements ranging from 1 – 12 weeks.
Hands on Disaster Relief
HODR organizes volunteers who seek to respond to international disasters and lend a hand in a meaningful way, providing inrastructure and logisitical support to on-site volunteer teams.