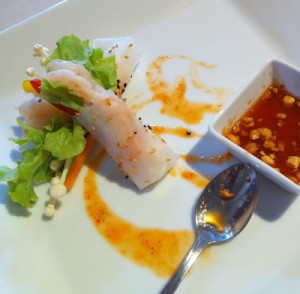 There is only one Southeast Asian nation that has never seen European colonization. Sidled in between French Indochina and colonies of the British Empire, Thailand has always held its own ground.
But if there is a happy unity of Thai traditions with European methodology, I may have found it. The W by Wanlamun restaurant in Chiang Mai is that Thai/French love child.

The miang kham appetizer, a traditional northern Thai snack, is a hands-on affair. Diners grab a chaphlu leaf and fill it with a menagerie of fresh ingredients: ginger, garlic, chilies, toasted coconut, peanuts, lime, dried shrimp and sweet coconut palm paste. Roll up the leaf and pop it in your mouth, and enjoy the surprising harmony of flavors.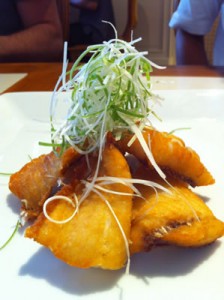 A plate of local fish, lightly breaded and fried, was a light Asian version of fish and chips.

The main course, a rich red curry, was pure magic.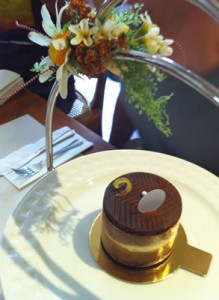 My dining mates and I were satiated, full and happy at this point. But then came the piece de la resistance- an array of delicate desserts. The forms were all French — flaky pastries, millefeuille, ganache — but the flavors echoed the tropics — kaffir lime and mango in with the chocolate and cream.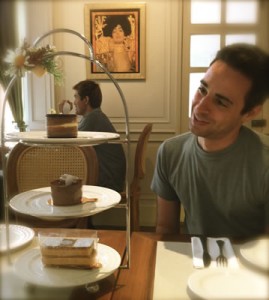 Across the table, my travel mate and fellow blogger, Genarro (of Enduring Wanderlust) swooned. We all took a moment to revel in the sheer beauty of these delectable desserts. And then…we obliterated them.
I was the guest of the Tourism Authority of Thailand for lunch at the W by Wanlamun, but I'll definitely be back on my own someday. Let me know if you have any other recommendations for great eats in Chiang Mai! And be sure to continue the virtual feast over at WanderFood Wednesday.