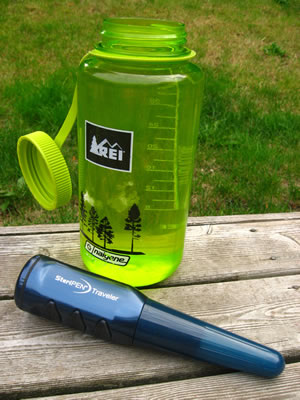 Drumroll please……….
Congratulations to Anita in Berkeley! The random number generator chose yours as the winning comment in the Steripen giveaway!
Anita says,
"I would use it on my upcoming trip to Central America. It would ease my fears of drinking the water. Thanks for the tip!"
You'll soon be receiving your very own SteriPEN Traveler Handheld UV Water Purifier
and enjoy safe, clean drinking water during your travels in Central America, and beyond!
Thanks to everyone who participated!