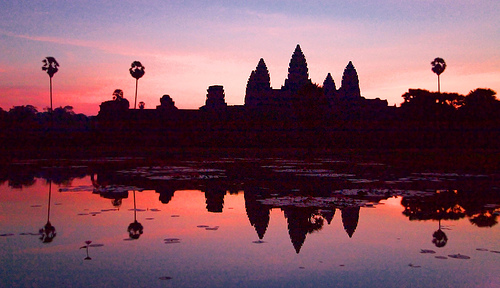 As much as we try to stay "off-the-beaten-path" in our travels, certain famous attractions and world wonders make their way into our itineraries. And with good reason! Places such as Machu Picchu and Angkor Wat are just as awe-inspiring and worth experiencing as they are hyped up to be. Here are a few pointers to get the most out of the "touristy" parts of your trip.
Employ the services of a local guide
A day I spent visiting temples in Ladakh was entirely unique and special because of my guide, Lama Padma. He shared stories about his personal experiences in the temple, showed me his favorite shrines, and led me into dusty alcoves and hidden passages I would not otherwise have found. Hiring local guides is a win/win: you support the community and gain an insider's perspective.
Tip: Rather than hiring a guide outside a big attraction when you arrive, ask around town the day before for recommendations at local shops or guesthouses.
Tweak the timing of your visit to experience it in a slightly different way
With every world-class destination, there are peak seasons and peak times. Find out what those are and try to work around them. Going early in the morning or later after tour buses have pulled away can often create a quiet pocket of time, even at the busiest of places. I remember creeping into the ruins of Angkor Wat in Cambodia and quietly exploring as the first rays of morning light began to seep in. While a throng of thousands sat on the grass outside to watch the spectacular sunrise, my partner and I felt as though we had the place to ourselves!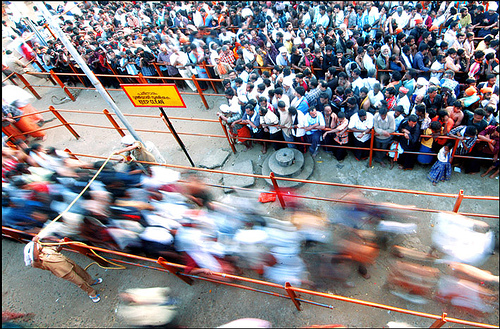 Tip: Visiting international attractions during festival times or pilgrimages can be especially festive and fun – just prepare yourself for the largest of crowds!
Come prepared!
A long day at one of the wonders of the world can be epically taxing. Be sure you plan for the elements and bring layers of gear to get you through the hottest, coolest and wettest weather possibilities. As always, it's essential to stay hydrated and if you are allowed, it's highly recommended you pack your own food for the day. Food at major attractions tends to be overpriced and, let's face it, not so good. Last fall, the outrageously priced lunch I had at the cafeteria at Machu Picchu was the only place I got food poisoning.
Tip: Coming prepared also means keeping your wits about you – pick-pocketing and petty crimes are exponentially higher at tourist destinations.
Do your homework
Places like the Great Wall, the Pyramids and the Grand Canyon are world-famous attractions for a reason. Take some time to learn about their histories and understand why these places are of such importance. Understanding the greater context of what you are seeing and how it relates to the country you are in will only add to the overall impact.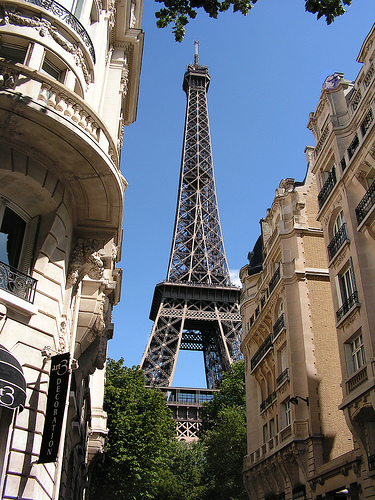 Tip: The effervescent Rick Steves gets so fired up about history in his series, Europe Through the Back Door, that it highly contagious. Be sure to also check out the The Traveller's History Books Series, which is designed for travelers seeking greater historical context in their journey.
Respect the masses and appreciate the shared experience
People like you and I spent their childhoods dreaming about the day they would gaze upon Paris from the Eiffel Tower. But the truth is that we'll never have serene solitude of a beret-wearing violinist and a sexy French lover whispering in our ear when we do finally step out on the viewing deck: it will be a chaotic mass of strollers, cameras, cranky cries and lots of waiting in line. Try to have a sense of humor about it all and enjoy the idea that you are standing at a cultural crossroads at this moment, drinking in an amazing place with several thousand strangers.
Blinded by the bling? Click here to read about getting beyond the big tourist attractions and creating your own "off-the-beaten-path" itinerary.
Angkor Sunrise photo: Chi King
Crowd photo: Ragesh Vasudevan
Eiffel Tower photo: Vincent Teeuwen