We have a winner!
Jessica Johnson's
Jessica and Stephanie watching boat come in, Flamingo Cay, Bahamas
got the most points amongst our judges.
Yay for Jessica! She wins a Reisenthel Bag!
Check out our February Travel Photo Contest.
*****
Please join us by entering the January Travel Photo Contest by submitting your images that fit the theme: Girlfriend Getaways.
Share your favorite photos of you and your girlfriend(s) while on an adventure!
Submit your favorite travel images that fall under this month's theme. As they come in, we'll post them below.
See full details on how to submit your images for this monthly travel photo contest. See last month's entries here.
Then, check back to see what the competition looks like.
January's winner will receive a Reisenthel Bag. Use it to hold a variety of items from camera gear to beach blankets. The mid-section zips open so the bag nearly doubles in size.

Note – the bag can only be shipped to US addresses – SORRY!
Now, go find those photos of you and your girlfriends during your travels so we can fill this page with fun images!

Here are the entries for this month's contest
(updated every few days).
Jade Johnston's Jade and Lauren's ATV Adventure at Kangaroo Island, Australia

Jade Johnston's Lauren and Jade Exploring the El Questro Region, Western Australia
Taryn Rimland's On Top of the World! Best friends on top of the Zugspitze, Germany's highest point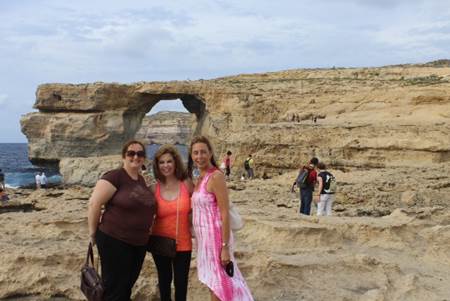 Mary Palazzolo's Island of Gozo with Bianca and Marie

Mallory Siebers' Dachong Girls in Zhangjiajie National Park, China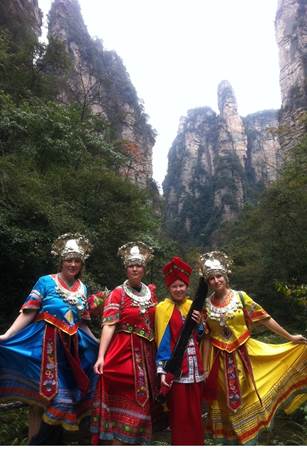 Mallory Siebers' Dachong Girls in Costume, Zhangjiajie National Park, China
Susie Barber's Susie and Krista at Everest Base Camp, Nepal

Susie Barber's Girlfriends with Guide in Periche, Nepal
Leigh Wilson's Girlfriends at Bryce Canyon

Leigh Wilson's Girlfriends at Zion Narrows

Alethea Smartt LaRowe's Alethea and Adena on Girls Getaway in Beijing, China

Alethea Smartt LaRowe's Amy and Alethea on Girls Getaway in Bandelier National Monument, New Mexico

Kathy Waits' The Ultimate Girly-Girl Trip: The Eiffel Tower, Paris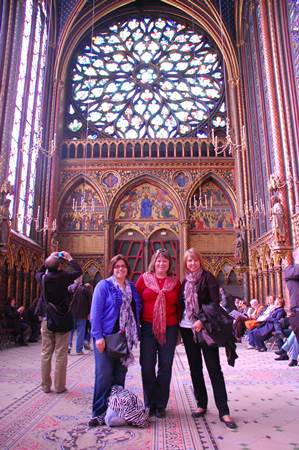 Kathy Waits' The Ultimate Girly-Girl Trip: La Sainte-Chapelle, Paris

Suman Doogar's Girlfriends on the way to Chandrataal, in the Spiti region of Himachal Pradesh
Lauren David's Lauren and Lauren posing with Woody Allen in Oveido, Asturias, Spain

Lauren David's Sampling Cuberdones, a unique Belgian candy, with Belgian friend

Janell Wohlgemuth's College Girlfriends' 30 year reunion at a ranch outside of Salida, CO
Jessica Johnson's Jessica and Stephanie tenderizing conch in Flamingo Cay, Bahamas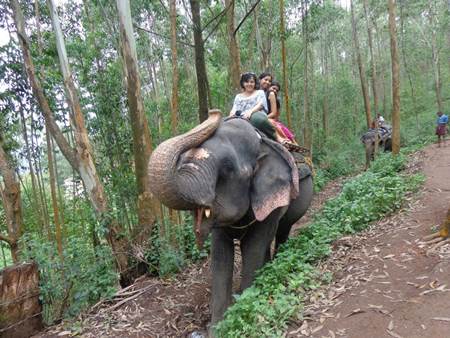 Neha Saxena's Elephant Ride with Besties in Munar, Kerala, India

Neha Saxena's Besties surrounded by tea gardens heading up the windy roads towards Munnar, Kerala, India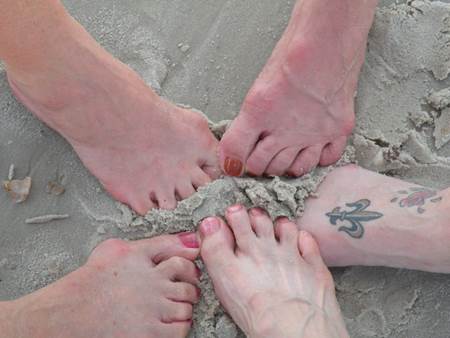 Rose Sand's Toes in the Sand

Rose Sand's Girlfriends' Fun Ride in a Convertible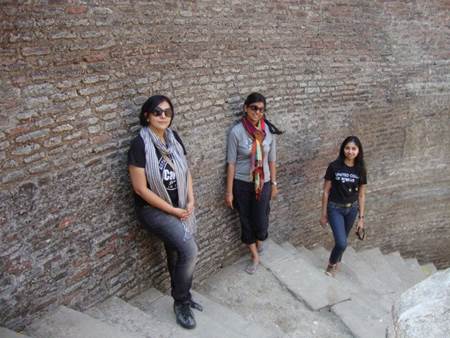 Mansee Thard's Besties exploring step well at Champaner (World Heritage site), Gujarat

Mansee Thard's Girlfriends having a breather as they hiked up the hill at Yercaud for a lovely view of the Sunset