My favorite time of the year is here. Lovely autumn! Leaves and entire trees are turning red, orange, yellow and all shades in between. Although the East Coast is best known for its spectacular show of Fall colors, the West Coast is not far behind. Driving a few hours north from the Bay Area through lush mountains and deeply carved gorges of Oregon, there are myriad opportunities for Fall color enthusiasts to do some leaf-peeping. Here are some photos I took during a recent road trip through Oregon for Fall Color inspiration!
Vista House, Historic Columbia River Highway, Oregon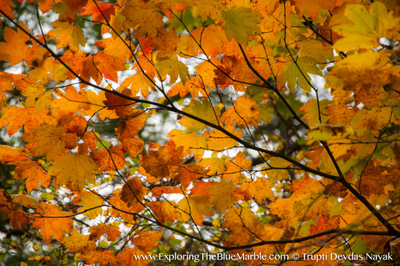 Leaf peeping in the morning sun. Fall colors in Oregon are a must-see for nature enthusiasts!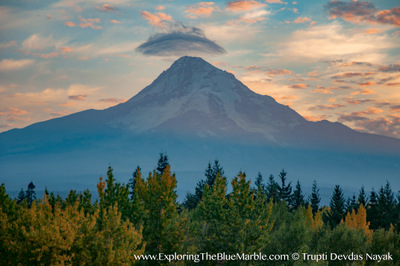 Mount Hood rises majestically behind trees adorned in gold as the sun sets on yet another beautiful day in Oregon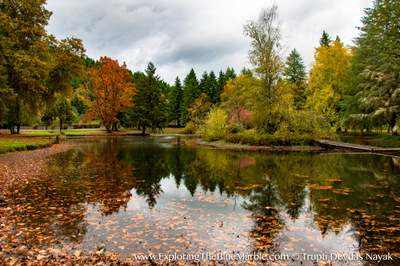 Fall reflections at a state park in Oregon. Viewing Fall colors in Oregon is a delight to all the senses!

Leaf peeping behind moss covered tree branches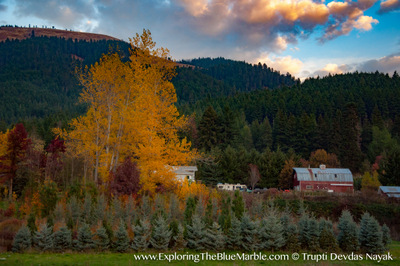 Oregon's many scenic highways boast bucolic scenes such as these
Vineyards in Willamette Valley have turned a mellow shade of gold and draped themselves over rolling green hills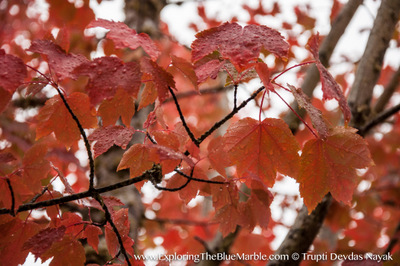 Dew-kissed leaves
A tempting place to set down a picnic blanket
Back on the highway, cruising through beautiful Willamette Valley! Everywhere you look, there are kaleidoscopic Fall colors in Oregon!
Which is your favorite place to go leaf peeping? Let us know in the comments!
Happy Trails!
~ Trupti
Follow Trupti on Instagram and Twitter and like Trailbound on Facebook so that you never miss an update, a photo or a post!