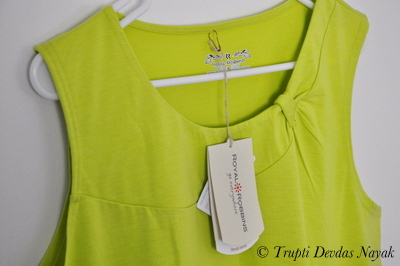 Royal Robbins Essential Tencel Tank in Lime Zest
Summertime happiness is here and what better way to celebrate than to spruce up your wardrobe for outdoor adventures and trailblazing hiking? Royal Robbins is one of my favorite brands for outdoor and travel clothing. Their motto is "go everywhere" and that's where you will be headed with this comfortable essential tank made with eco-friendly Tencel, a new age fiber derived from natural cellulose.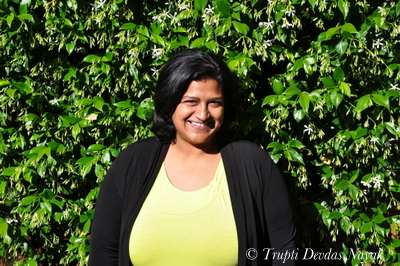 Loving the summer sunshine and my comfortable Royal Robbins tank
The Royal Robbins Essential Tencel Tank is super soft to touch and comfortably stretchy. It fit true to size when I tried it on, and I loved the feel of the natural fabric against my skin. Made with polyester spaced dyed yarn and Tencel, this tank top is great at moisture wicking and keeping you dry and comfortable when out hiking for long hours in the sun.
So many amazing features, all in one Tencel Tank!
Chockfull of features like UPF protection and wrinkle resistance, this Royal Robbins Essential Tencel Tank is made for wherever your outdoor adventures take you! I love clothes like these which are so travel friendly. This tank top is so lightweight and compact, you can easily pack a few into your backpack or carry-on suitcase when traveling.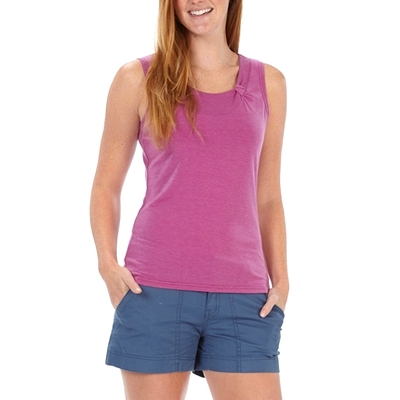 Mulberry Tank: Image courtesy Royal Robbins website
The Royal Robbins Essential Tencel Tanks are available in a range of vibrant colors, from Mulberry and Aqua to Persimmon and Lime Zest. Another thing I really love about Royal Robbins products is their attention to detail. If you've read my review for the Royal Robbins Glen Canyon hiking pants, you know how much I admired the button designs. With this tank, I really loved the twist detail at the neck, it adds a jaunty spring into your walk.
Twist detail at neck
One of the best things about this tank top is that it can be dressed up or down depending on where you're headed! Throw on a sleek jacket and some accessories and you'll look sharp for an evening out on the town. Add a sweatshirt and hiking boots and you're ready to take on any hiking trail.
In summary, here are all the things I loved about Royal Robbins Essential Tencel Tank:
Lightweight, breathable, soft and stretchy fabric with built-in moisture wicking to keep you comfortable
Uses Tencel fiber that is eco-friendly and made with natural cellulose
UPF protection to keep you safe from the sun
Wrinkle resistant to make our lives easier when traveling
Attention to detail like the twist knot at the neck
Can be dressed up or down depending on where you're headed
Available in cheerful vibrant colors! The Lime Zest is my favorite but I'm tempted to get the ones in Persimmon and Aqua too.
The tank top fits true to size, stretchy fabric makes them feel super comfortable
Budget friendly pricing!
Eager to get one for yourself? The Royal Robbins Essential Tencel Tank retails for $50 and you can buy yours here. Check out the wonderful colors that are guaranteed to brighten up both your wardrobe and your hiking adventures. Kick off your summer with Royal Robbins!
Happy Trails,
~ Trupti
Disclosure: Royal Robbins provided for my Essential Tencel Tank in exchange for writing about my experience. Regardless, everything I have said in this post reflects my honest observations and opinions.