Sandy beaches at Cancun, Mexico
I attended by first TBEX conference in Cancun, Mexico this year from Sep 11 – 13th, 2014. These few days were both tremendously inspiring and exciting. I got to meet and speak with lots of amazing travel writers, photographers and people whom I had only known online and whose work I admire immensely. I participated in an unforgettable writing workshop conducted by legendary travel writer Don George (this deserves its own dedicated post!). I attended as many sessions as I could and took copious notes and tried to absorb as much as possible. I diligently studied TBEX's Newbie Guide and prepared as best as I could with business cards, a media kit and working on my elevator pitch. Everything helped me in getting the most out of attending this amazing conference. Upon reflecting on my first TBEX experience, I would love to share 10 key takeaways and learnings. If you are a newbie contemplating going to the next TBEX conference, read on …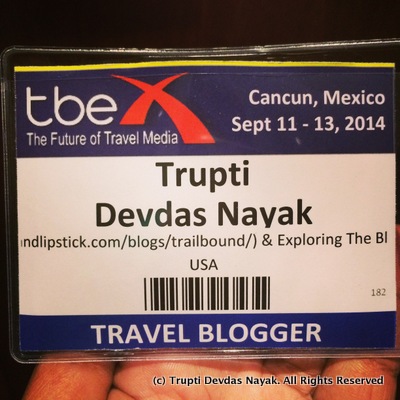 TBEX Attendee Badge
1. Be ready with your elevator pitch
This is one of the most important things to work on before going to TBEX. Everybody you meet is going to be curious about what you write and what you do. Convey your passion for travel, writing, photography, videos, business and anything else that brought you to TBEX. Keep your pitch short, memorable and crisp to help convey your brand effectively.
Dave and Deb of The Planet D speak at TBEX
2. Be consistent with your branding
One of the things I realized after attending TBEX is that most of the travel writers and blogs I remembered had very strong branding. Their brand was consistent and memorable and they had a great elevator pitch which helped make a strong first impression. A neat way to showcase yourself would be to wear clothing that has your brand on it. Even a t-shirt with a simple logo or catchy phrase relevant to your blog will help people remember you long after the conference is over. More importantly, unify your names/handles and branding across different social media platforms (Blogs, Facebook, Instagram, Twitter, Flickr etc).
Every event is an opportunity to meet awesome people and make connections
3. Don't be shy about getting to know people
This is made easier by the fact that everybody at TBEX shares the same passion for travel, writing, photography, blogging, adventure and everything in between. It's a great opportunity to meet new people and make awesome friends who share your passion. Everybody is there to learn how to do things better. Socializing at lunch and coffee breaks, walking up to people you admire or read online and introducing yourself, asking questions during the sessions – do all of this and more. TBEX is a great place to meet like-minded people who've come together for an inspiring and exciting few days. Make the most of it by getting to know as many people as you can!
Business cards from TBEX
4. Always exchange business cards with everybody you meet and follow up
This is the single most important thing to do when at TBEX. Business cards are a great way to keep in touch after the conference. Always exchange business cards when you meet somebody for the first time. It's a good idea to jot down notes/info on the card to help jog your memory later. After TBEX, always reach out to the people you met to keep the connection going. The world is a small place, so you never know when you'll be meeting all these wonderful travel writers, photographers, videographers and bloggers on your next trip!
TBEX talk and Q&A in progress
5. Make sure to sign up for Speed Networking
Initially, I was not sure about signing up for speed networking since this was my first time at TBEX. But I'm so glad I did! I had some great conversations with several tourism boards and companies who had come to TBEX. Many of the popular companies fill up their time slots completely. But if you come in early and stay late every day during the conference, you will still be able to talk to the companies outside of the speed networking schedule, since they are more than happy to get to know you. I found that finding a connection between the destination/company and your own travel/life helps make a strong impression. Talking to the companies to figure out how you can help them and what they are seeking is the best way to understand how you can work together in the future.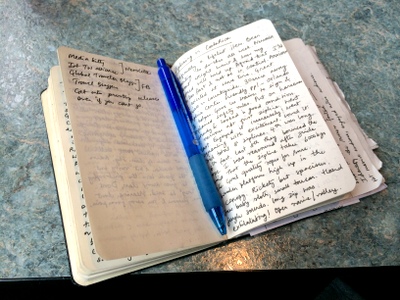 Moleskin notebooks
6. Keep a notebook/pen or voice recorder handy to jot down notes
There's a lot going on at TBEX and it's always a good idea to jot down notes and write down anything that excites and inspires you. In today's age of smartphones and going digital, voice recorders do a great job in capturing the entire talk or recording your notes. Many prefer the old-school notebook/pen which works great. Take it to all talks, sessions, speed networking, lunch, everywhere you go!
Chris Christensen of Amateur Traveler speaks at TBEX
7. Exchange and share notes if you cannot attend all the sessions
TBEX Cancun had many amazing sessions but some overlapped, so it was possible to attend only one of them. A great way to get the best of both is to divide and conquer. A friend or group of friends can attend different sessions and all of you share/exchange notes at the end of the day. This is a win-win approach and everybody gets to learn a ton!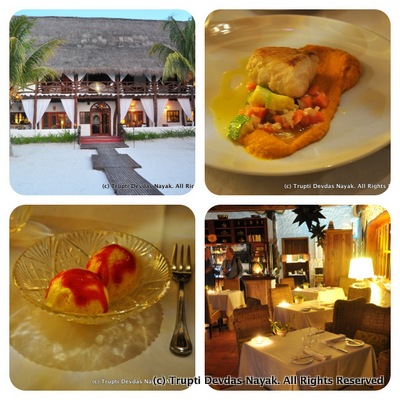 Post-TBEX FAM Tour to Isla Holbox
8. Sign up for pre-TBEX workshops or tours and post-TBEX tours
TBEX always has wonderful things planned for before and after the conference. Even if you need to book your flights early, try coming in a few days before the actual conference dates and staying a few days after. I signed up for Don George's Writing Workshop which was held on the two days immediately preceding the conference. Flying in early was the best decision I've made as I learnt a lot from Don on travel writing. He is one of the most generous, down to earth, friendly, inspiring people I've met.
Moon Palace Hotel, Cancun
9. Stay at the host hotel or as close to it as possible
TBEX days start early and end late. It's always a good idea to stay at the host hotel to minimize commute time. This may not always be feasible, so the next best thing would be to find a place to stay as close to the host hotel as possible. TBEX did a great job with making shuttles available for pick ups and drop offs that helped a lot of people who were staying outside the host hotel at TBEX Cancun. Also, a great way to make new friends is to room with other attendees at TBEX.
10. Last of all, don't forget to relax and enjoy yourself! 
TBEX is a spectacular gathering of some of the world's best travel writers, photographers, videographers, bloggers and storytellers. Conversations are inspiring, the energy electric, the vibe exciting. It can be quite overwhelming for first time attendees, so it is important to pace yourself. Most importantly, be yourself and be genuine and you will discover a whole new world of friends who have a passion for storytelling, adventure, travel and more – just like you.
Have a wonderful time at your next TBEX conference!
~ Trupti