It is that time of the year again! Holiday season is almost here and joyful cheer is definitely in the air. Gingerbread latte is back on the menu at Starbucks, Christmas tree decorations are taking center stage at every store, fall colors are at their most vibrant as days get colder and people's smiles get warmer. It's time to start thinking about what you want to get for the loved ones in your life. If they adore being outdoors and love spending time on the trails, you can make their day extra special by getting them something from amongst these 5 great gift ideas for the traveler and hiker!
Hiking Shoes / Waterproof Boots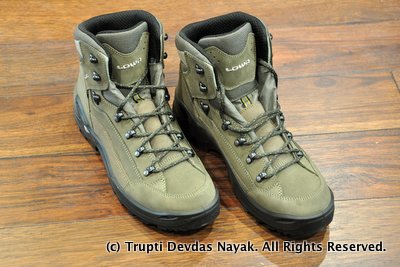 A hiker's best friend is often a pair of broken-in, well-worn, comfortably familiar, sturdy hiking boots. Delight someone you love with a new pair of hiking shoes this holiday season! I've had the good fortune of trying out a variety of hiking gear this year, from waterproof amphibian escape shoes, to comfortable ankle-high boots, even a pair made with yak leather. Still wondering whether to buy boots as a gift? Perhaps my gear reviews for LOWA Renegade hiking boots or Sperry Top-Sider H2O Escape shoes will help! Click to order Lowa Renegade hiking boots from Amazon.
Waterproof Camera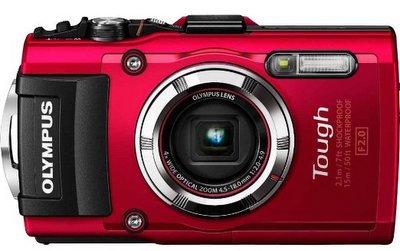 My recent travels have involved beach destinations like Cancun and Costa Rica, and water activities like kayaking, snorkeling and swimming have featured heavily in my daily itinerary. This is where a waterproof camera is indispensable for capturing elusive sea creatures like turtles in Akumal and the underwater beauty of the ocean in all its glory. The Olympus Tough series of cameras have been an amazing addition to my regular DSLR gear. Compact and portable, sturdy and tough, completely waterproof and with zoom capability underwater, these cameras have taken some astoundingly clear photos of underwater marine life during snorkeling and swimming. They even came in handy when ziplining! Click to order Olympus TG-3 Waterproof 16 MP Digital Camera from Amazon.

Backpacking or Day Hike pack
Those who like to travel light always appreciate a well thought out backpack design that allows them to pack everything they need while still keeping things handy. To help you decide, read my review of Outdoor Products Amphibian Weather Defense Backpack or check out the Cross-Breeze Frame Backpack, also from Outdoor Products. For longer trips a bigger backpack is ideal, but the smaller sizes are great for an overnight camping trip or just a day hike. Backpacks that boast an ergonomic fit with comfortable padded straps and roomy interiors are a definite win! Click to order Outdoor Products Amphibian Backpack from Amazon.
Binoculars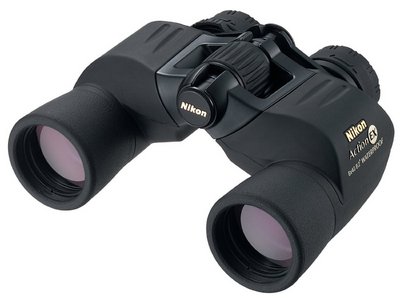 Whether spotting migrating whales along the coast or seeking monkeys high up in the tree canopy, these Nikon binoculars are one of the best we've tried! We always carry this with us on all our trips and are constantly amazed at the clarity, color and sharpness of views seen through the lenses. True to the brand, Nikon makes some spectacular binoculars and this is one of their most popular, well worth the price investment for getting up close to all the action. We've used these binoculars in all types of scenarios, in concert halls and auditoriums to get a closer look at the people performing on stage, in rainforests and on trails to spot wildlife and birds, we even keep them handy on road trips and camping trips because you never know what you'll encounter! Click to order Nikon 7218 Action 10 X 50mm Binoculars from Amazon.
Moleskin Notebook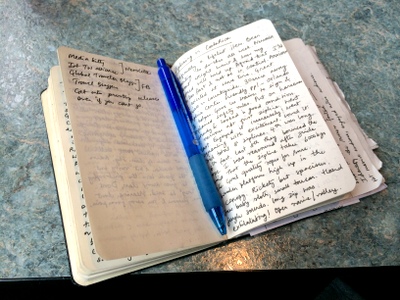 Always great for jotting down notes and random things to keep track of for later. It's not always possible to take along your computer or iPad when traveling, but these small notebooks are lightweight and small enough to stash away in your backpack or purse. You have them handy whenever struck by the inspiration to write, whether on a train/bus journey, or late at night before bedtime. Moleskin notebooks come in a variety of colors, configurations and formats. I use the pocket sized one in neutral colors and I prefer plain pages over ruled ones. There have been occasions where I've sketched and drawn scenes from life, trying to capture the beauty and essence of a particularly moving landscape or artwork. Get one as a gift for the budding travel writer and artist in your family, order Moleskin Classic Notebook, Hard Cover (3.5 x 5.5) from Amazon!
What's on your list for the holidays this year? Let us know in the comments!
Happy Travels and wishing you a wonderful holiday season!
~ Trupti