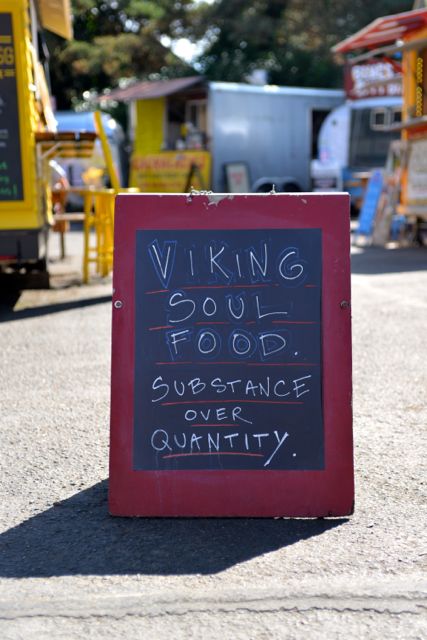 When it comes to Scandinavian food, I'm there. So when traveling through Portland on the way home from Bend last month, I was excited to swing by Viking Soul Food for a quick dinner on the road.
I had interviewed the food truck's Megan Walhood for an article about Nordic food for The Oregonian a few weeks before, and it was a treat to see for myself what she and Jeremy Daniels are doing in Portland's Sunnyside neighborhood. Being a Norwegian-American who's been making lefse–Norwegian potato flatbread–for years with my mom and grandma, I was excited to find out that Megan Walhood and Jeremy Daniels make their own onsite–they flip about 200 lefser on the griddle on the busiest days.
While I grew up eating lefse simply–with just butter and sugar, and sometimes a little cinnamon–Viking Soul Food uses the flatbread as a base for a variety of wraps. Try the savory wrap with meatballs, surkål (basically Norwegian sauerkraut), and sauce made from gjetost (the brown goat cheese that's a signature of Norwegian cuisine). For something sweet, ask for Jeremy's favorite way of serving lefse sweet–with honey and hazelnuts (it's not on the menu, and definitely not traditional, but the sweet and nutty flavors work well with the delicate lefse). Wash it all down with lingonberry iced tea.
The Pacific Northwest has a strong Scandinavian heritage. Thousands of people who left Norway, Sweden, and Denmark–and the other Nordic countries–to pursue new opportunities in America passed through New York and made their way west toward the promises awaiting them here. A number of Scandinavian businesses have closed in the past decade–most recently Seattle's Copper Gate–so it's exciting to see a place like Viking Soul Food carrying on food traditions–with a twist all their own.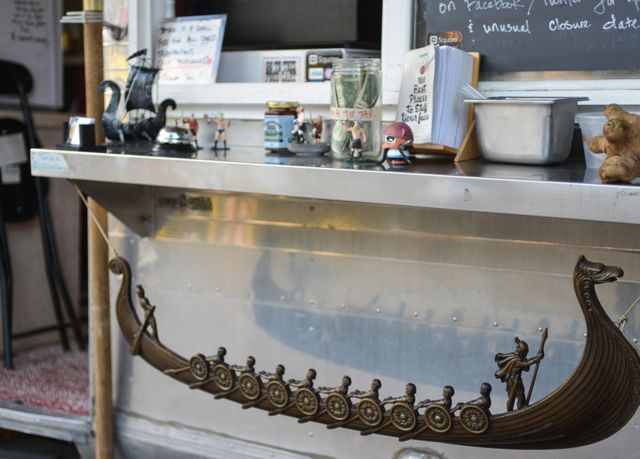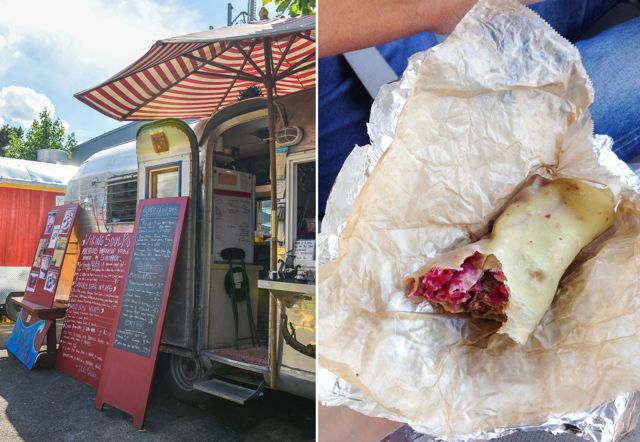 All photos by Daytona Strong.