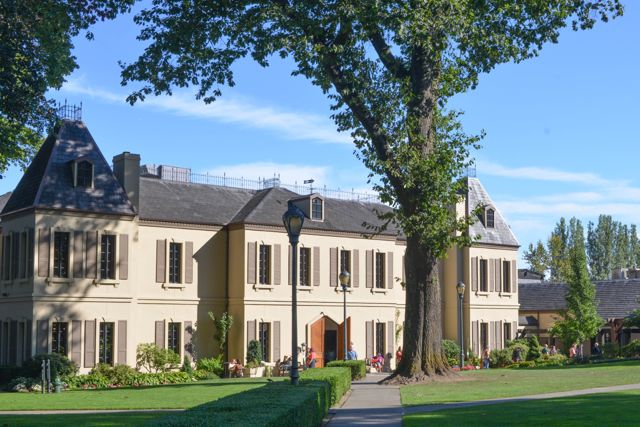 I have a little secret. For as long as I've lived in the Seattle area and as much as I love wine, I had never been to Chateau Ste. Michelle in Woodinville until last week. Sure, I'd had their wine. I'd driven past the property many times. But I finally visited the estate on Thursday with a group of bloggers in town for the International Food Bloggers Conference.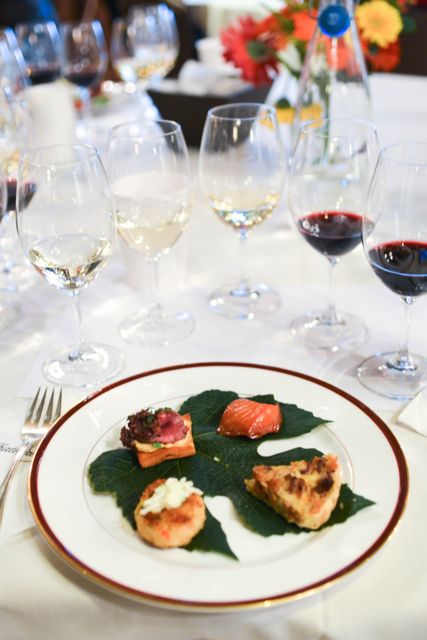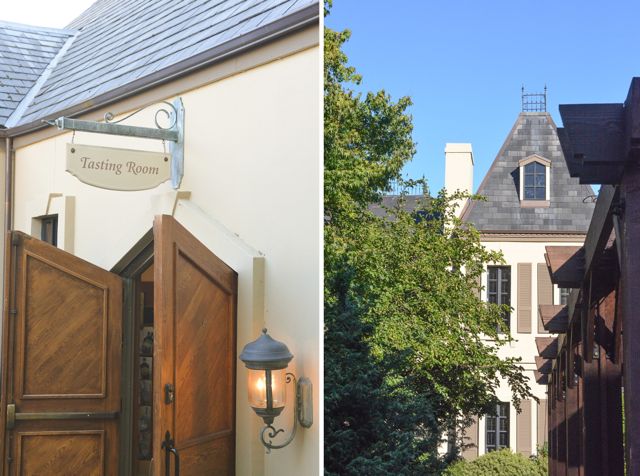 Being a professional food writer and recipe developer with a Scandinavian food blog of my own, I was excited to meet the other bloggers who traveled from various parts of the country–in addition to England and New Zealand–for the conference, so I signed up for an early excursion with the group to the winery. After we toured the facilities, culinary director John Sarich walked us through a wine tasting and food pairing session featuring some little bites ranging from simple smoked salmon to a savory chanterelle tart celebrating the mushrooms that are in season here in the Pacific Northwest at the moment.
One of the things about living in a place is that you often take its destinations and attractions for granted, sometimes not even visiting them. Touring Chateau Ste. Michelle–the state's oldest winery–with people from around the country helped me to take a place I've known about for as long as I can remember and learn a little more about it. I listened to my fellow attendees as they talked about the wine they were buying to bring home. I watched them take photos of the grounds with the excitement of someone visiting a long-anticipated destination. As the guests learned all about the wines of Washington, viewing a map of the AVAs as the tour guide spoke, it occurred to me that I'm pretty lucky to live in the Pacific Northwest, where we have access to so much great wine. I knew most of what the guide was telling the group, but what I took away was perspective and appreciation.
At the beginning of the year I wrote here on The Flying Salmon about how I was committing to explore my hometown a little more and experience the things I otherwise might take for granted. Touring Chateau Ste. Michelle was an example of that. I'm looking forward to what's next.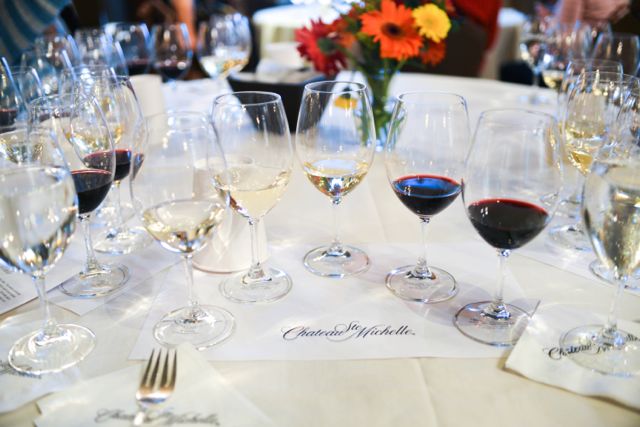 All photos by Daytona Strong.
Full disclosure: Though I paid my way to the Chateau Ste. Michelle event and IFBC, the winery provided all attendees with a free copy of John Sarich's cookbook, and the conference offered a discount to bloggers who would write about it. Just thought you should know.