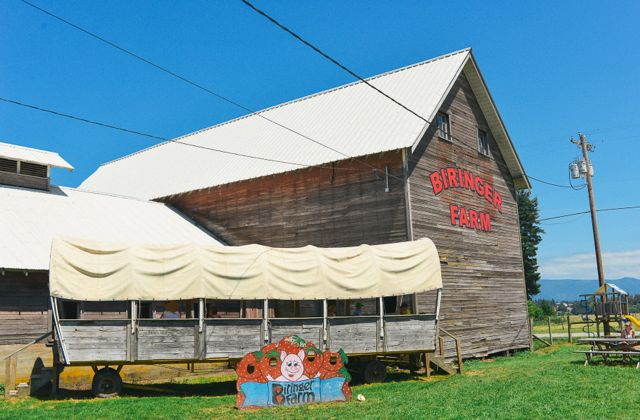 Early summer in Western Washington tends to be a mild, comfortable time of year. From mornings that still make you want to cuddle up with a cup of steaming tea to sunny afternoons that are perfect for hanging out in the yard with a good book, late June to early July is a lovely time. It also coincides with strawberry season, and if you're looking for a great place to pick some of those little jewels of summer, Biringer Farm in Arlington is a great choice.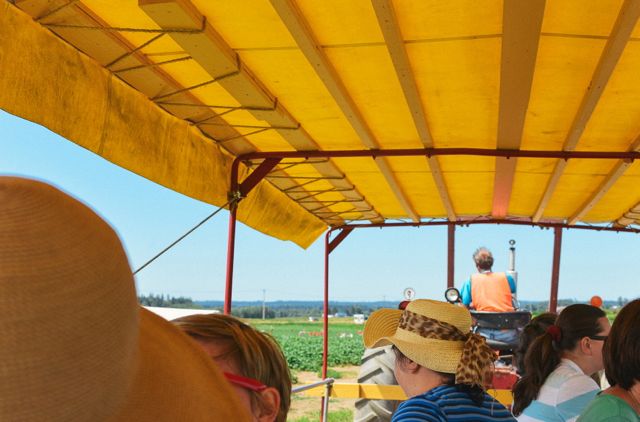 Located 45-60 minutes north of Seattle in good traffic, Biringer Farm is situated minutes away from I-5 yet feels miles away from the freeway and cities.
Being taken to the fields in a cart pulled by a tractor, visitors to the U-pick fields walk the rows, pushing aside leaves in search for berries ripened to perfection.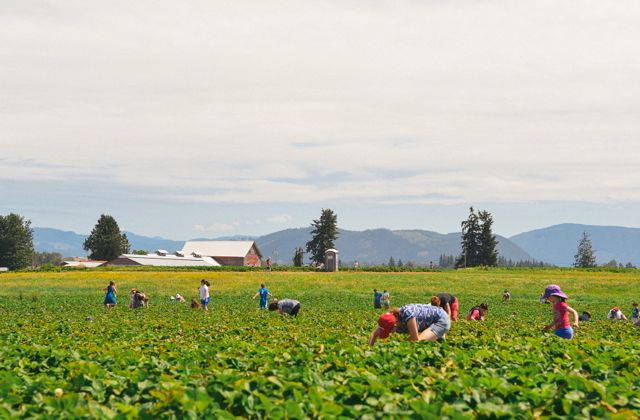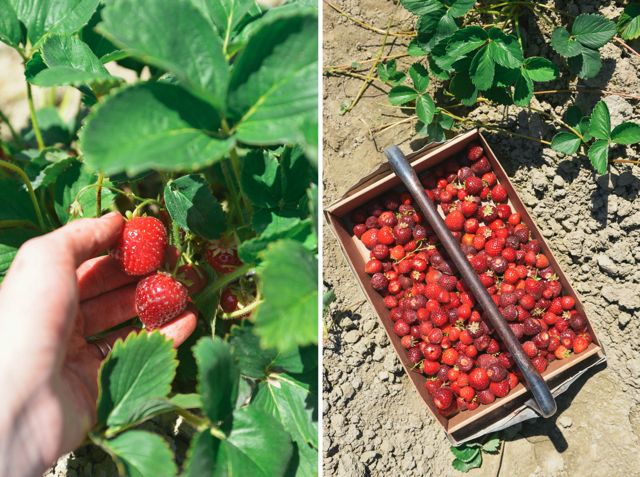 Strawberries and raspberries are typically in season in portions of June and July, and the farm updates its website regularly to let visitors know which days are good for picking.
When I visited last week, strawberry season was in full effect. Berries were plentiful; those waiting to ripen were few, and I found many that were already beginning to spoil. Still, I came away with a good flat worth of berries that are now in my freezer just waiting for me to decide what I'm going to bake. Raspberries, I'm told by my sister-in-law who picked with me that day, still have another couple of weeks of availability.
So, if you're looking for something fun to do in Western Washington this week or next, head up north to Arlington to go berry picking at Biringer Farm.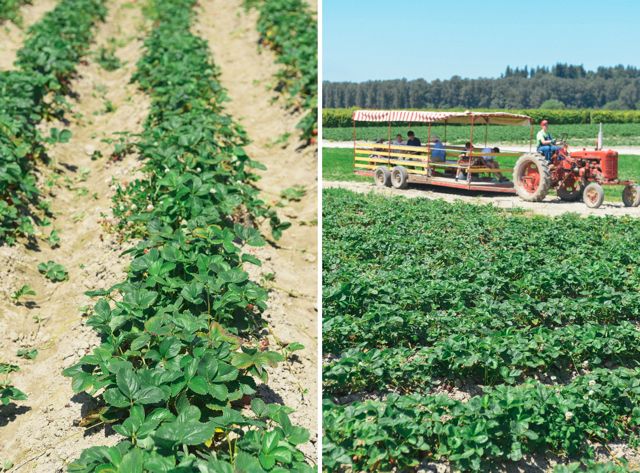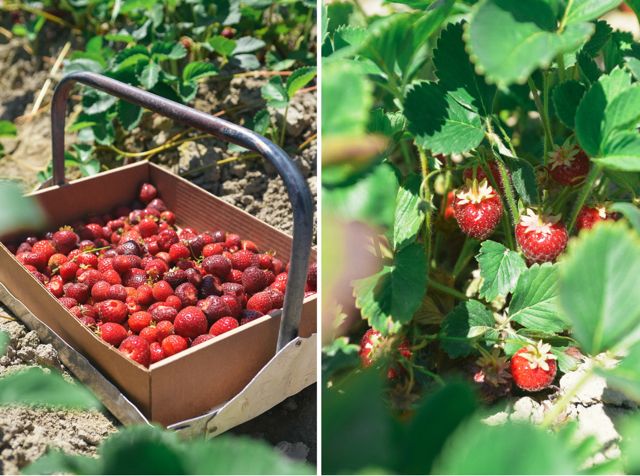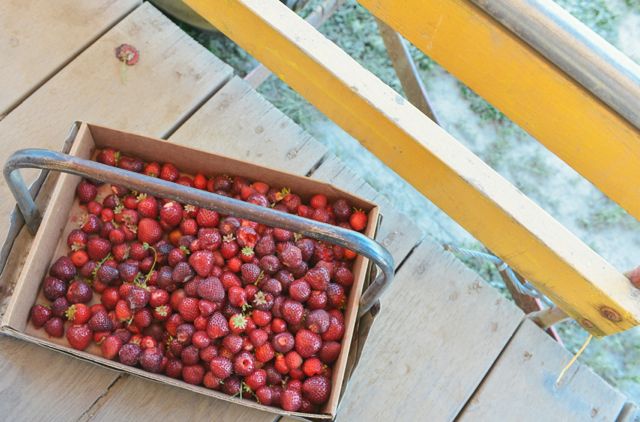 All photos by Daytona Strong; some also appeared on her food blog Outside Oslo.