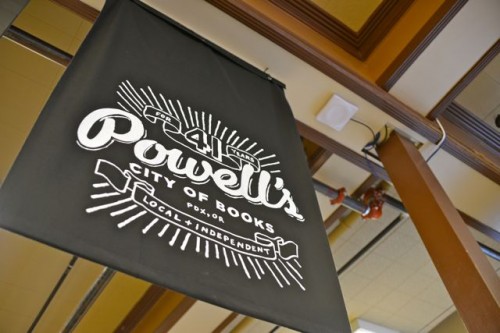 Whenever I hear about Portland, I immediately think Powell's. Not "put a bird on it," but "put a book in my basket." Powell's City of Books is one of those destinations that I anticipate for weeks when visiting Portland, and during my most recent trip I went to Powell's two days in a row.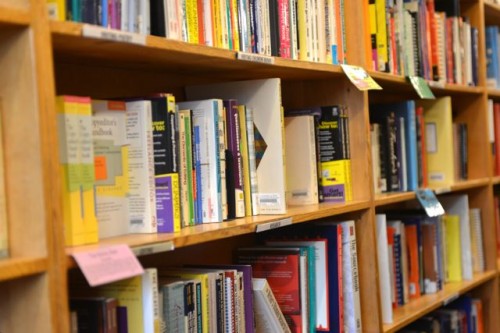 When I checked out the first night, the checker said, "You must be a foodie." Sure enough, my stack of books included one food-related title after another. The next day's purchases were no exception, and in the end I must have come home with around 15 to 20 books, most involving food or writing–or writing about food.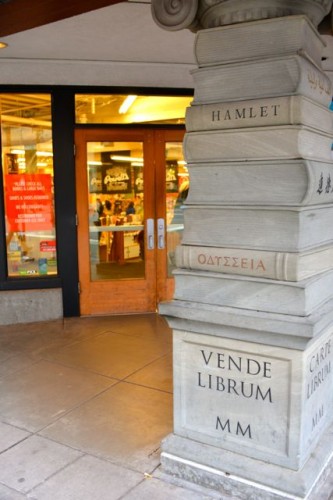 If you've been to Powell's, you'll understand what I mean when I say it's a black hole for book-lovers. With no clear grid-like organization, it's like a maze instead, coaxing shoppers from one section to another with plenty of enticing distractions along the way. To get to classic literature you have to pass by countless other sections, and you're bound to be reminded of some book that you've been meaning to read. Or if you take a wrong turn on the way to the children's section, you're sure to catch sight of some other intriguing book, which might add another five minutes to your trip.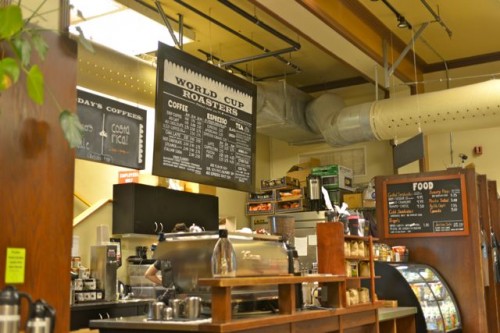 If you've missed lunch in the process and need refueling, the World Cup Roasters cafe inside the store will help get you through. Located in the same room as the romance and teen paranormal genres, the cafe features a large seating area and they allow books inside. So, you can fuel up on a latte and a savory tart from Pacific Pie Company while you peruse some of the books in your basket.