When it comes to gift-giving this time of year, i start thinking about presents for friends and loved ones well in advance, even making early versions of gift lists as soon as the first ideas come to mind. But when it comes to actually going out and buying presents and finalizing the list, I rely on the last minute for getting things done. Thankfully, even DIY gifts can be possible for people who procrastinate like me, thanks to BOKA restaurant + bar's Chief Mixologist, Mi-Suk Ahn. I attended her Holiday Cocktail Infusions class in Seattle–part of Hotel 1000's Holiday Throwdown lineup–last week and went home with ideas for some easy yet extremely personal gifts that can be made literally at the last minute.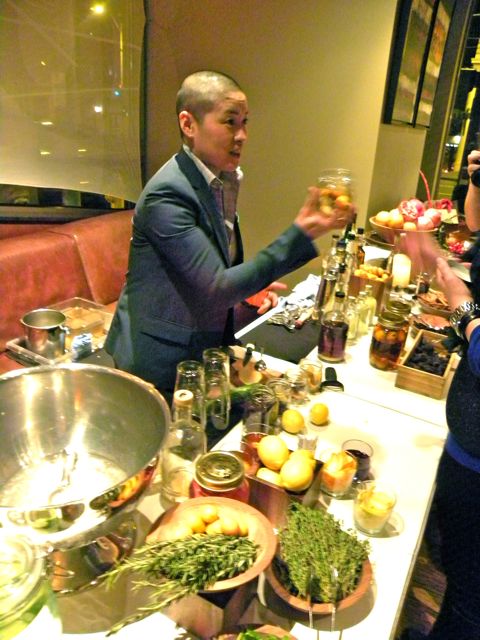 Making infusions with liquors and a variety of spices, herbs, and fruits requires little more than jars or bottles, the spirit of choice, a handful of ingredients to infuse, and confidence in your ability to match flavors together in order to concoct the perfect infusion for your palate. I had tried my hand at them in the past, infusing vodka with sun-ripened raspberries from my garden and even trying to replicate a dill aquavit that I once tasted in Norway but haven't been able to find elsewhere. But Mi-Suk's class gave me even more ideas.
For example, I learned that pomegranate–which I usually don't enjoy in a cocktail–lends a caramel flavor to whiskey when infused, and that fresh huckleberries go nicely with gin. Cinnamon sticks create a wonderfully earthy spice profile that's impossible for commercialized cinnamon spirits to recreate, and vanilla beans can be dried after infusing and later used for garnishing cocktails.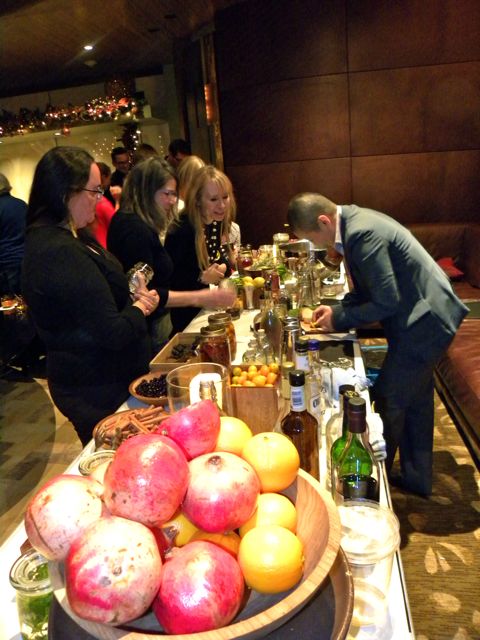 At the end of the class, each of us had a chance to create our own infusion with Mi-Suk's guidance. I wanted to make something that would please an aficionado of Scotch, so I infused whiskey with rosemary, Meyer lemon rind, and pear. Then last weekend as I was rushing to get ready for a Christmas dinner party, I made another one with whiskey, pomegranate, vanilla bean, and cinnamon stick, which I packaged in a canning jar, wrapped in a pretty dishcloth, and tied with twine. With the simple instructions of checking the flavor profile occasionally over the next two weeks, my hosts had a present that I had made with their interests and palates in mind, and it took no longer than five minutes to prep the ingredients and put them all together. I think I'll be making these for host/hostess gifts from now on.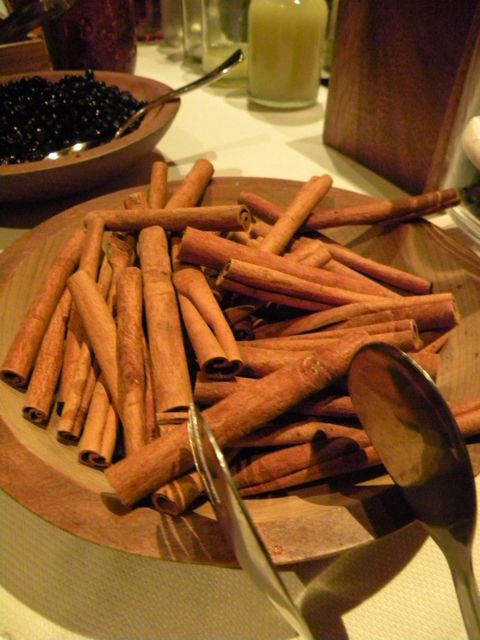 Disclosure: Hotel 1000 provided me with a complimentary ticket to the event.