I hope you've been enjoying our recent tour of Walla Walla wine country. This summer we've been getting to know the wines, food, and lodging of the Walla Walla Valley. As we wrap up our tour over the next week, I'll be giving you my recommendations for wineries, restaurants, lodging, and other activities. We'll start today with the wine. Be sure to follow The Flying Salmon on Facebook or subscribe to the feed so you don't miss a post!
The wine of the Walla Walla Valley is arguably among the best in the world. Characterized by deep, earthy reds with pleasant tannins and bold flavors, the red wines can stand up to a variety of cuisines or simply be sipped and savored on their own. While the Valley is particularly known for Cabernet Sauvignon, Merlot, and Syrah, winemakers are also having success with Malbec, Petit Verdot, Grenache, and a number of white varietals.
When it comes to making great wine, a number of factors come into play, from the climate to the geography. The growing conditions of the Valley—which lies at latitude 46 N, midway between Bordeaux and Burgundy—and its neighboring AVAs are among the best in the world, according to Duane Wollmuth, executive director of the Walla Walla Valley Wine Alliance and founder of Three Rivers Winery.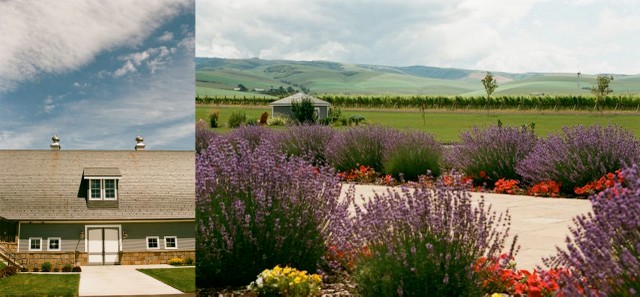 The high latitude means the grapes can stay on the vines weeks longer than in other wine regions, resulting in intensified flavor and additional layers of subtlety. Plus, Wollmuth noted that the long, hot summer days and short, cool nights create a perfect balance of sugar and acidity in the grapes. Combine those factors with the region's unique characteristics, and its no wonder that such esteemed winemakers such as Christophe Baron of the legendary Cayuse Vineyards have chosen to call the Valley home.
"The Valley's remarkable geological history has helped shape a highly complex and varied terroir," Wollmuth said. "With basalt bedrock formed over 15 million years ago, the soils have been formed by ice-age floods, volcanoes, and wine-blown loess. All of these factors have created optimal conditions for viticulture."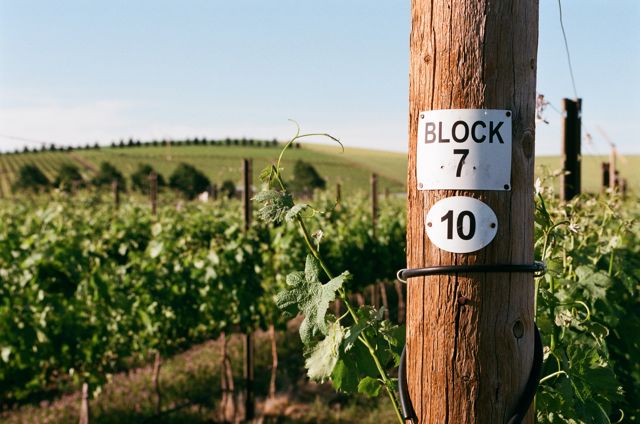 There are over 100 wineries in the Walla Walla Valley, and they're increasing at such a rate that it's hard to track down an updated number before they multiply again. That can make planning a trip somewhat daunting for newcomers to the region, but resources abound.
"The most important thing is to determine what varietals/wine styles you enjoy–big masculine reds, light fruity whites, Rhone varietals, Bordeaux, [and so on]–and research wine suggestions," suggested Kirsten Telander, a freelance writer in Walla Walla and co-author of "Wine Taster's Survival Guide." "There are a gazillion wine bloggers out there in addition to other media outlets that will send your palate to the right places once you know what you're looking for."
No matter where you decide to go, you're bound to have a good experience.
"I believe that at every winery there is something to be talked about and to be experienced; from the architecture of certain wineries, lavish grounds, winemaker's techniques, the winemaker's personality and of course, down to at least one great bottle of wine," said Catie McIntyre Walker, Walla Walla wine blogger and owner of the wine store Wild Walla Walla Wine Woman. "Trust your own palate and get adventurous. After all, that is what a day of wine tasting is all about. Just because a magazine did not rate the small mom and pop winery, does not mean that the little garage-looking winery doesn't hold a treasure."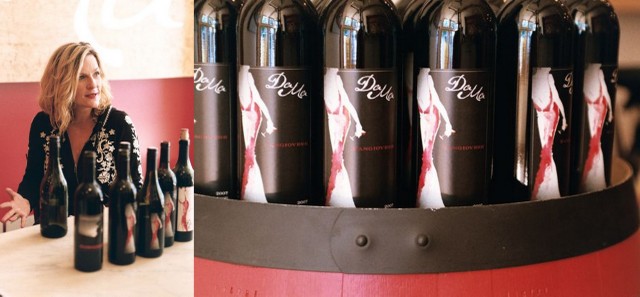 Downtown
Downtown Walla Walla is dotted with tasting rooms. You'll find many of them simply by walking up and down Main Street and along 2nd Avenue. Don't miss the fashionable red-and-black tasting room of DaMa Wines, founded by Dawn Kammer and Mary Tuuri Derby, or the art-focused Walla Faces. If you're staying at the Marcus Whitman hotel, take a moment to stop in at Tero Estates and Flying Trout and Locati Cellars, all located in the building's storefront, and pop in at Seven Hills Winery across the parking lot (behind Whitehouse-Crawford). If you need to unwind before dinner, stop in at Charles Smith Wines and order a glass of wine to sip outside on the patio. Corliss Estates, while located downtown, doesn't offer tastings, but do be sure to give their wines a try if you them on a local wine menu (also be on the look out for the Corliss' Tranche Cellars label).
Airport and Eastside
The eastside portion of the Walla Walla Valley consists of both the airport and the more rural terrain east of there. Syzygy, Adamant Cellars, and Tamarack Cellars are all housed in the airport area, a World War II-era Army air base. Head out east on Mill Creek Road and you're in for some of the most picturesque of all the Valley's wineries. Abeja is a winery and inn located in a beautifully-restored and repurposed century-old farm. The nearby àMaurice Cellars sits in the foothills of the Blue Mountains, surrounded by vines and lavender. K Vintners is the higher-end wine label from Charles Smith.
Southside and Milton-Freewater
While heading south out of town, stop in at Gramercy Cellars to see what happens when a Master Sommelier decides to make his own wine. Isenhower Cellars is truly a family affair, run by Brett and Denise Isenhower, a charming couple who name their reserve wines after their daughters. A trip to the Walla Walla Valley would be incomplete without a visit to some of the outstanding wineries clustered together on and around J B George Road: Saviah Cellars was one of my first discoveries and still pleases, and the neighboring Sleight of Hand Cellars is fast becoming a cult favorite (get on the list while you can). You'll pass by a handful of other wineries on the way to Northstar Winery, which showcases the Merlot of the Walla Walla and Columbia valleys. It's a drive to get to Garrison Creek Cellars, but worth it; this winery flies under the radar, with its Les Collines Vineyard getting the majority of the attention, but a tour and tasting will quickly become one of your Walla Walla highlights. Just south of the stateline, in Milton-Freewater, Oregon, lies Castillo de Feliciana (click here for my feature on this winery) and Cayuse Vineyards.
Westside
Heading west from Walla Walla on Highway 12, visitors will see signs for wineries small and large. The bigger ones may catch the eye, but don't bypass the 19th century farmhouse that Woodward Canyon occupies or the historic Frenchtown schoolhouse that L'Ecole No 41 now calls home. In these western outskirts of town, you'll find that these two wineries, the second and third oldest in the Valley, are still some of the stars. Woodward Canyon also offers seasonal lunches at its Reserve House. Stop in at Three Rivers Winery for a glass of wine and three holes of golf, and don't forget to make an appointment for a tasting and tour at Long Shadows Vintners.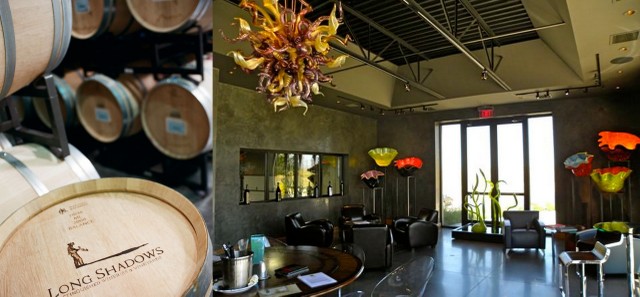 Full disclosure: Tourism Walla Walla sent me to Walla Walla earlier this summer, with lodging and some meals provided.