On the way home from our most recent trip to Walla Walla last month, my husband and I recounted each of our trips to the valley since our first in 2008: 11 for him, 12 for me. That's an average of three visits per year. But no matter how often we travel to the Walla Walla Valley, it seems like there's always a new gem to discover. Case in point: Castillo de Feliciana.
Just a few years old, this winery–situated just south of the Washington state line in Milton-Freewater, Oregon–is only a couple of vintages into what will hopefully be a long life, but it's already one to watch. Focusing on making great, accessible wines with Spanish grapes grown in Washington, the Castillo family has taken inspiration from its cultural origins while recognizing and respecting where they are planting their current roots.
The Castillos aren't trying to mimic the wines of Spain, nor are they trying to compete with the cult wines of the Valley that have waiting lists that take years to join. Rather, they are inspired by the ethos behind their heritage: Make good wine that anyone can enjoy in the company of friends and family.
I experienced firsthand the hospitality behind this approach to winemaking when I sat down with winemaker Chris Castillo earlier this summer. Just weeks before his wedding, he was generous enough to offer me a little of his time, welcoming me–along with my husband and baby–into the winery an hour before opening to the public. He was still turning on the lights when I walked in, and in a surprising relaxed manner escorted me to some seats in the graceful tasting room before driving us out to their seven-acre estate vineyard to see the grapes.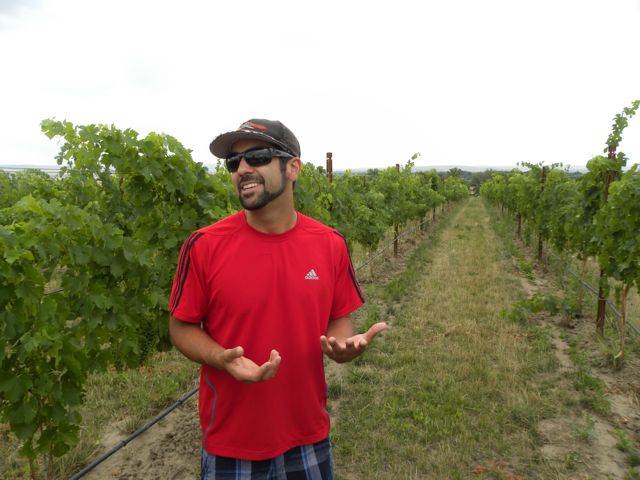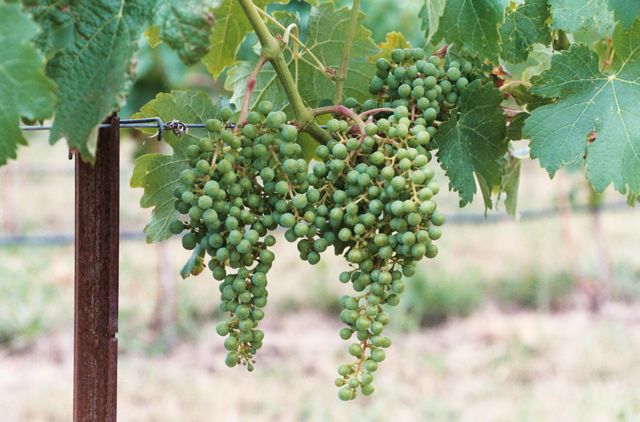 His calm demeanor echoes the family's approach to winemaking and the winery's raison d'etre–to produce wines that are accessible and that are meant to be enjoyed and that celebrate life's happy moments.
Chris–the son of Dr. Sam and Deborah Castillo, who started the winery–studied biology at Seattle University and worked in the beer business before making a career in wine. Having recently earned his Enology and Viticulture Certificates at Walla Walla Community College, he's now the winemaker, making Castillo de Feliciana truly a family affair.
Today, Castillo de Feliciana produces about 1,500 to 2,000 cases a year and is aiming to bring that up to ,2500. In addition to producing Malbec, Merlot, and Tempranillo, the winery is reportedly the only in the Walla Walla Valley to grow Albariño, a Spanish grape.
Keeping with the Spanish theme, the Castillos hold two events at the winery each year: Salsa Under the Stars in the fall (September 8, 2012) and a paella dinner on the patio in the spring, featuring their new spring releases (May 3, 2013). The grounds are lovely, and I can imagine each event being magical.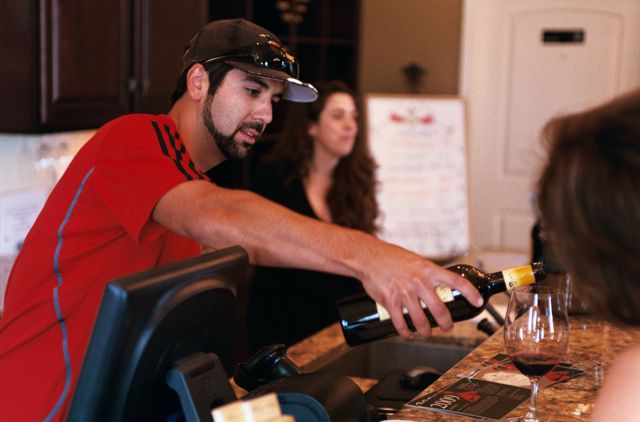 Find it:
Castillo de Feliciana
85728 Telephone Pole Rd.
Milton-Freewater, Oregon
541-558-3656
Website