In the little town of Lowden, about 13 miles west of Walla Walla off Highway 12, sits Woodward Canyon, one of the Valley's oldest wineries, started by Rick Small and his wife, Darcey Fugman-Small, in 1981. While its wines–particularly the Artist Series–have been drawing me to its charming little tasting room in a restored 1870's farmhouse since my first visit to Walla Walla in 2008, the new Reserve House lunches give even more reason to make this my final stop on the way back home to Seattle.
Walla Walla has quickly grown into a foodie town in recent years as chefs and restauranteurs have begun to offer food to match the excellent wines produced there. Considering that the Reserve House is competing with some great restaurants in the area, I have to admit that I was a little surprised to find that it is truly serving up some of the best food in the Valley. Chef Heidi Varney is a fresh face in the area's food scene, finishing her last couple of quarters of culinary school while working at the Reserve House, and she certainly has a bright future ahead of her. So the next time you visit Walla Walla, stop in at the tasting room to discover Woodward Canyon's wines, and then sit back and enjoy a meal at the Reserve House (available seasonally, so check the website for details).
In the meantime, keep reading to learn more about Heidi and check out a couple of her recipes.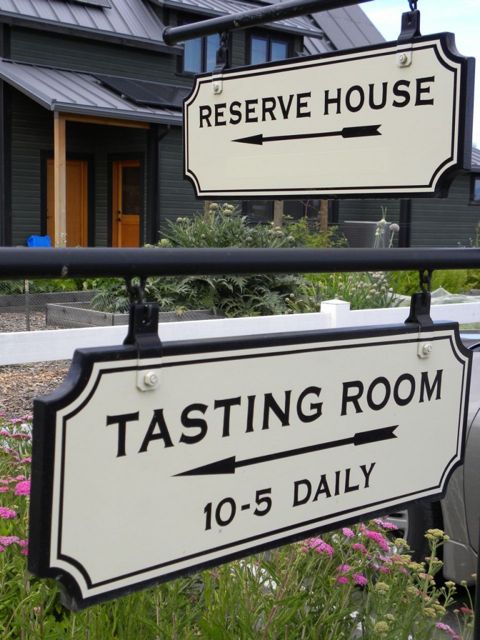 DS: First of all, I was delighted to eat lunch at the Reserve House twice last month while visiting from Seattle, and loved everything we had. How would you describe the cuisine you make at the Reserve House, and how do you devise your menus?
HV: The Smalls and I have a tremendous love for Mediterranean cuisines, so I try to incorporate those flavor profiles into the food at the Reserve House.  It is an incredible thing to walk outside of the kitchen to our gardens and see what is available to me each day.  I try to change up menu items based on what I can pull from the gardens and allow all of our local ingredients to shine.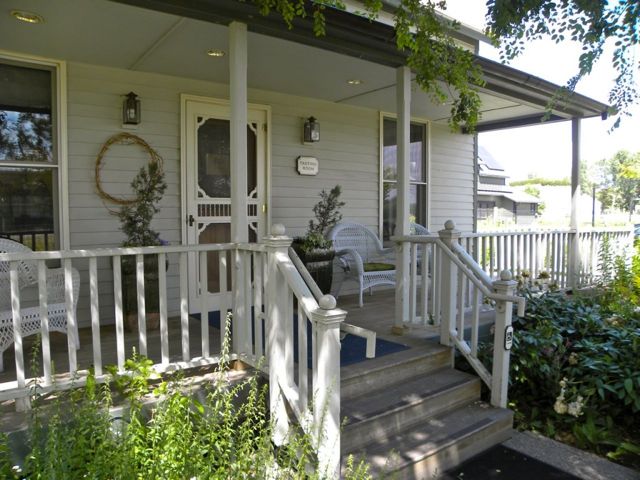 DS: Tell me about your culinary background—about both your education and your experience—and how you ended up at the Reserve House. Also, are you a Walla Walla native or if not what brought you there?
HV: I've always had an immense love for food and cooking that started in my grandmother's kitchen on a step-stool, cooking from scratch.  All of my senses were engaged and it was exciting!  I've worked as a prep cook and line cook in small restaurants in Tri-Cities – where I was born and currently live – as well as in northwest Indiana – where I grew up.
After a long journey I found my way back to Washington and the culinary program in Walla Walla.  With the guidance of the instructors at the Wine Country Culinary Institute, I have realized my life's passion.  I am finishing up my final two quarters of the program and am so excited about my future in this industry.
Darcey Fugman-Small reached out to our director, Dan Thiessen, about finding someone with the same passion for local foods to launch the Reserve House and he recommended me for the position.  I jumped at the opportunity and have been excited every day to come to work for this amazing family with these amazing local ingredients.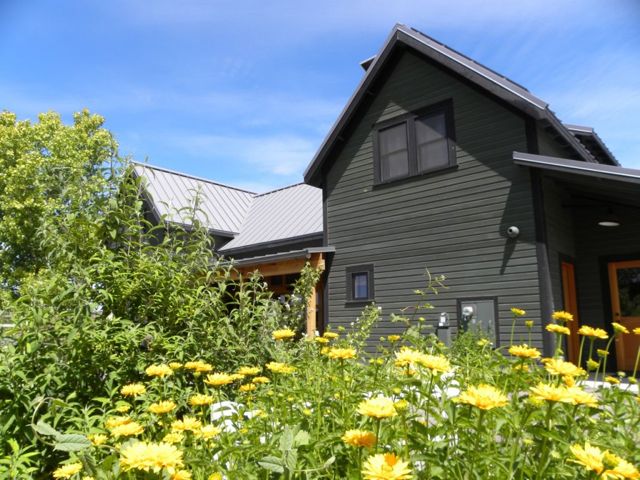 DS: Tell me about Woodward Canyon's agricultural roots and how Lunch at the Reserve House reflects that.
HV: Rick Small grew up on a ranch in Woodward Canyon where his family grew grains and vegetables and raised cattle and hogs.  Rick has an incredible love of the land and he pours that passion into all he can do with the rich earth here in Walla Walla.  Rick, Darcey, and I all believe strongly in the sense of place that makes the Walla Walla valley special and with the bounty of the season, I try to incorporate all of that into our menu.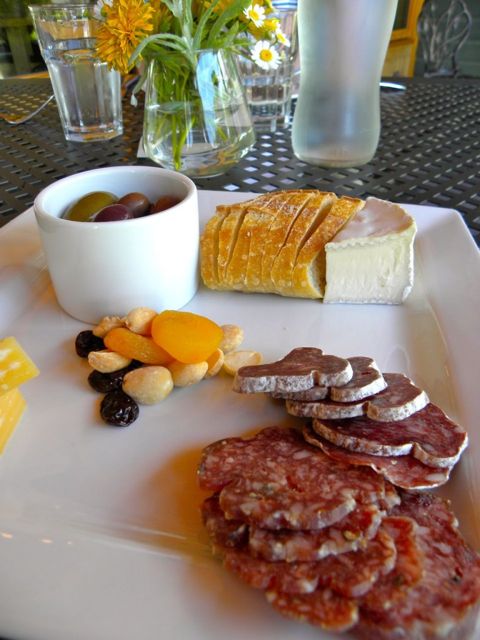 Chef Heidi Varney was kind enough to share recipes for two of her recent menu items, Meatballs with Rhubarb Compote and Steak Chimichurri Sandwich. She notes that she's a "'pinch' and 'dab' kind of cook," cooking to taste, so she encourages you to "add or change flavorings as you see fit."

Meatballs with Rhubarb Compote
Yields approximately 24 meatballs; 6 servings
8 oz. lean ground beef
1 lb. ground lamb
1 egg, slightly beaten
½ cup crushed pistachios
1 ½ Tbsp. turmeric
2 tsp. ground cumin
1 ½ tsp. ground cinnamon
¾ tsp. crushed red pepper
½ tsp. ground allspice
Salt and pepper to taste
Mix all together by hand. Mixture will be yellow because of turmeric.
Form one ounce balls and roll in the palms of hands.
Sear on all sides in very hot, lightly oiled pan.
Finish meatballs in 350 degree oven for 10-15 minutes, or until cooked through.
Serve over rhubarb compote.
Rhubarb Compote
4 cups rhubarb, diced
¼ cup dried apricots, diced
¼ cup dried cherries, halved
½ cup red wine
2 Tbsp. honey
1 Tbsp. brown sugar
Pinch each of cinnamon, allspice, cayenne pepper, salt and black pepper
Allow diced rhubarb to macerate with a bit of sugar in a colander for about 20 minutes.
Combine everything in a large skillet and cook it down for 10 minutes.
Serve warm.
Steak Chimichurri Sandwich
Serves 4
4 ciabatta rolls, split
12 oz. top round, sliced roughly ¼ inch thick
Chimichurri (recipe follows)
Roasted bell peppers, julienned
Salad greens
Sherry vinegar
Olive oil
Salt and black pepper
Lightly toast sandwich roll and spread a heavy amount of chimichurri on bottom half of roll.
Season beef with salt and pepper, then sear in very hot pan or griddle on both sides. I serve the beef medium rare. Allow the beef to rest on a plate.
Simply dress salad greens of your choice with a splash of sherry vinegar and olive oil. Season greens to taste with salt and black pepper.
Place 3 oz. of seared beef on top of chimichurri. Pile on some greens and several strips of roasted peppers, then top with other half of ciabatta roll.
Chimichurri
1 bunch cilantro
1 bunch flat-leaf parsley
½ cup fresh mint leaves
1 shallot
1 clove garlic
¼ tsp. crushed red pepper
Fresh lemon juice
Sherry vinegar
Olive oil
Salt and black pepper
Pulse cilantro, parsley, mint, shallot, garlic and crushed red pepper in food processor.
Add lemon juice, vinegar, oil and salt and pepper to taste. You'll want everything to come together as a spreadable product.
Photo of Heidi courtesy of Woodward Canyon. All other photos taken by me.