If there's one thing that's consistent about people in the world of wine and spirits, it's that they know how to throw a party. With food–good food. In the past few weeks, my husband and I have made the drive out to Woodiville, 20 miles northeast of Seattle, for parties at a couple of our favorite producers, Woodinville Whiskey Company and Isenhower Cellars.
When I was growing up, I thought of Woodinville simply as a rural area way outside of town, where I would go to visit one of my best friends. Today it's become a wine-lover's destination, with over 90 wineries and a number of distilleries.
Despite Woodinville's proximity to me, I still feel like I know Walla Walla–the wine region on the opposite corner of our state–much better. It's only been the past couple of years that we've been consistently visiting Woodinville, and I know there's so much left to discover.
Last month, we visited Woodinville Whiskey Company for the release of their Mash Bill No. 9 Bourbon Whiskey, an event complete with free tastings and smoked pulled pork sandwiches. Then yesterday, we headed out to Isenhower Cellars for their Third Annual Maximus Minimus BBQ and Reserve Wines party.
We first got to know Isenhower Cellars' wines some years ago, before they opened their Woodinville tasting room. Back then they were only in Walla Walla, where they produce their wine. My in-laws would serve the wines–I specifically remember the Bachelor's Button, which was delicious–at family dinners. Eventually my husband and I visited their Walla Walla tasting room and signed up, without hesitation, for their Friends of Isenhower (FOI) wine club.
These days we find ourselves at their Woodinville tasting room at least a couple of times a year, sometimes to pick up the season's wine order and enjoy a glass of wine in the tasting room, and other times for events such as yesterday's BBQ with food from Maximus Minimus. One of the things I love about Isenhower Cellars is that Brett and Denise Isenhower skillfully produce incredible wine, yet remain approachable and have fun in the process. There's no pretension here, just excellent wines and great parties for their wine club members.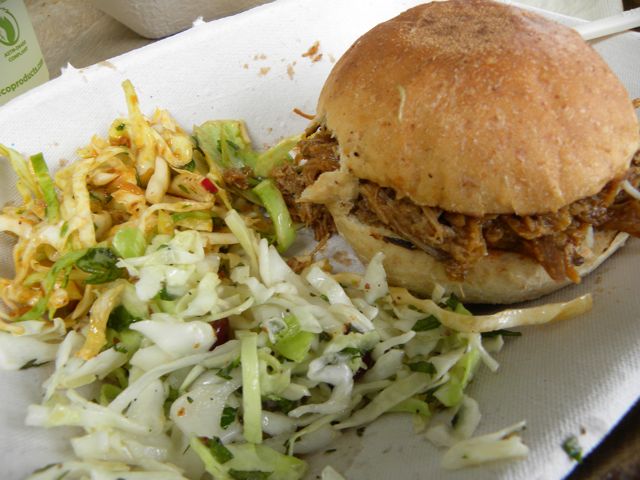 Just south of Isenhower Cellars on Woodinville Redmond Road is Novelty Hill • Januik Winery, so we usually stop in there for a tasting before heading back to Seattle. That's usually the extent of our visits.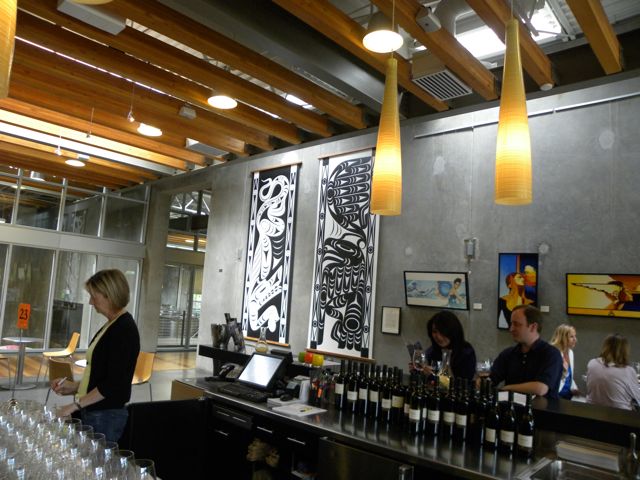 Last fall my husband took me to Woodinville Wine Country's St. Nicholas Day Open House for my birthday. As I looked at the list of participating wineries, I had a hard time choosing which ones to visit since I knew so little about them. It was a fun day of discovery as we visited some wineries we were familiar with as well as ventured out to new ones. It's pretty amazing to me to think that Woodinville, that little town I used to visit when having sleepovers with my friend, has turned into such a great destination for wine. I'm not sure yet what event will draw us back next time, but I know we'll be heading out there again before long, and getting to know more about the wineries and distilleries in the process.