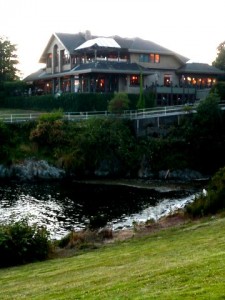 It's been nearly three weeks since I ate at Spinnakers Gastro Brewpub in West Victoria B.C., and I'm still thinking about the restaurant on a daily basis.  Friends of mine might be quick to note, "But, Shae, you prefer Denali's Moose Tracks ice cream specifically for the texture and taste of its cheap fudge.  Given your endearing fondness of bottom shelf edibles, how surprising is that you were wooed by a fine dining experience?"
Well, friends, first let me thank you for holding me to the highest standard of journalistic integrity.  Guilty as charged:  I am nothing short of a food floozy.  To continue with the Denali's reference, I prefer to dine spoon to carton, standing in the kitchen…in my underwear…at late hours of the evening.  As neither a food critic nor a particularly classy eater, I often prefer a wide array of edible items thrown into a tortilla and encased with tupperware for a delicious meal-on-the-run.  To this you might think, "Well, great, throw this girl a tablecloth and a decently priced bottle of a wine, and she'll have a five-star review written for you in the morning."  Fair.  Mildly offensive, but fair.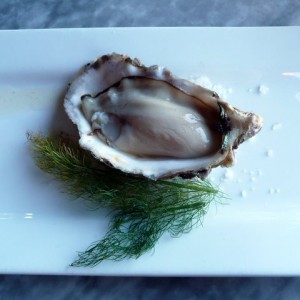 Now, as much as I respect and understand the basis of this assumption, I beg to differ.  It is my allegiance to hole-in-the-wall diners and my affinity for low-priced, funky food that makes a woman like me so hard to impress when it comes to upscale restaurants.  I would rather be at a picnic, flicking ants from my mason jar, than listen to an excellent-looking server describe the first course in a  manner that lasts twice the amount of time that it will take me to actually clear my plate.  So, you see, the wind was not at Spinnakers back that fateful July evening.  The menu was called a "feature sheet" and there were, indeed, several courses which included items like "nostrala gnudi" and "foraged plum and ale marmalade scented with tcho chocolate's cocoa nibs."  How these "nibs" were going to compare to my beloved fudge chunks, I wasn't sure.
But as the courses came, I learned a little bit more about this fancy restaurant on the hill.  Spinnakers is committed to fresh local ingredients with a "farm to table" philosophy – a concept strikingly similar to my own "hand to mouth" preference.  They handcraft their own ales, and many of the herbs used in the dishes are picked from the restaurant's garden.  
The food was so delicious that, at several points in the evening, I subconsciously closed my eyes to block out all other senses, and then forced them open again so as not to miss a glance at the gorgeous view of Victoria's inner harbour.  Now that's a predicament I want to be in.  The servers were unbelievably friendly and down-to-earth.  They even passed up the opportunity to scoff or patronize when I asked them how I was supposed to go about eating a raw oyster without embarrassing myself.  I would have invited them to my picnic any day!
The wine and beer pairings were delicious additions rather than unnecessary accessories.  I was comfortable enough to order the Chef's Table feature, for crying out loud – a true testament to the comfortable and inviting atmosphere that Spinnakers provides.  There were no upturned noses, and while the food was entirely worth the money, I was also happy to be spending twelve gallons worth of Denali's on a single meal provided by a restaurant that is truly invested in making  sustainable, healthy food an experience worth – in my case – sitting down and putting on pants for.  So, please, during your next trip to Victoria, be sure to visit Spinnakers.  It will truly be a meal to remember and, if you're lucky, repeat on a regular basis.