I took the opportunity to escape the cold wintery weather and visit sunny, tropical Hawaii over the holidays. I know, I don't expect you to feel sorry for me!
The quick weekend getaway is pretty easy from Los Angeles (it's been cold here too, I promise) – a short 5-hour flight over the Pacific Ocean and I was basking in the warm, beautiful sunshine on the island of Oahu.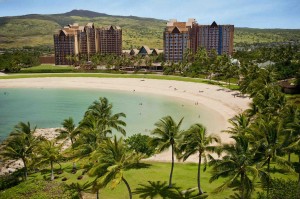 I had a chance the visit the beautiful Aulani Resort upon invite from Disney Destinations. Of course, I had to visit the spa and check out what exactly this resort had to offer in terms of R&R.
First, let me talk a little bit about the resort itself. Disney has painstakingly paid attention to detail and really made it a priority to bring Hawaiian culture into every aspect of the resort. Everything from the architecture of the main lobby to the shape of the actual resort has a history and it's own unique story.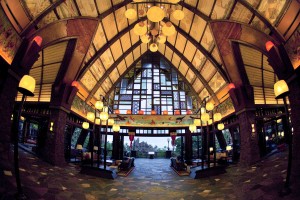 The resort itself has something for everyone. Most people assume when you are going to a Disney resort, everything will be geared toward children and a younger demographic. That is not the case at all at Aulani. I traveled with another journalist who happens to be a woman in her mid-twenties. The two of us did not go with kids, as a couple, or with a large family. We stayed for only a couple of days, but could have been there for much longer – there was never a lack of activities.
Most of our time was spent on the beautiful beach that feels private to the resort – although all beaches in Hawaii are public. The resort offers paddle boarding, kayaking, snorkeling, and sailing trips throughout the day. There were different activities depending on what guests were interested in doing.
Laniwai is the spa at the resort and it truly encompasses everything you would want in a full-service luxury spa. Upon walking into the spa, you immediately feel relaxed and invigorated.
The scent is a mix of lavender and vanilla, creating a flowery tranquil environment. When you go back for your treatment, each guest is asked to pick a rock with a word both in the native Hawaiian tongue and English – that word is your intention for your spa session. After holding onto the rock, you deposit it into the rock pond on the way to the dressing room.
The spa itself is beautiful. There is a unisex area called the hydrotherapy garden with whirlpools, saunas, cold plunge, and a variety of rain showers. It's time to get rid of any stressors from the outside world and just take a deep breath.
Upon entering the garden, you are able to pick a scrub scent that the spa therapists bring to you to have on-hand while you are relaxing – they smell incredible. I picked a beautiful flowery scent that was light and refreshing.
When it is time for your treatment, they call you back in and bring you to the waiting room to wait for your treatment. I chose to have the Lomilomi treatment, which is a traditional Hawaiian massage that promotes healing using hot stones, and traditional healing logs.
Overall the massage was great – they focused on areas of the body that were important for overall healing as opposed to just problem areas. She could immediately tell that my upper body and shoulders were particularly tense and instead of grinding over and over, she used it as an starting point to relieve the tension, while still giving all other area attention.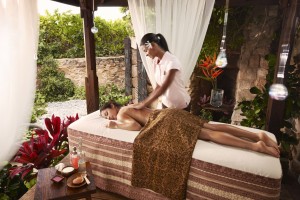 Disney's Aulani resort is a one-of-a-kind experience in Hawaii. If you are looking for a place to relax, but also learn quite a bit about the culture all in one place, Aulani is definitely the place to be.
All photos courtesy of Aulani, a Disney Resort and Spa