There's no doubt about it: We love our pets. We buy them the latest and greatest toys and equipment from expensive pet stores, invest in the best pet food and take them to groomers to make them look and smell great. Wouldn't it be great, you may think, to take your pampered pet to the spa with you? Well, believe it or not, you can.
It's not very common as of yet, but there are spas and resorts that cater to guests with pets. Typically, you are allowed to bring your pet and stay in a special room. Some of these places even offer pet massages and other services especially for our furry friends.
It's really no surprise that resorts and spas are offering accommodations and special spa treatments for people and their pets, considering that Americans spend more than $60 million on them each year and more and more people travel with pets. If you are looking for a spa escape and want to bring your furry friend, here are some places to consider that are pet-friendly and great for relaxing, or hitting the "paws" button, if you will.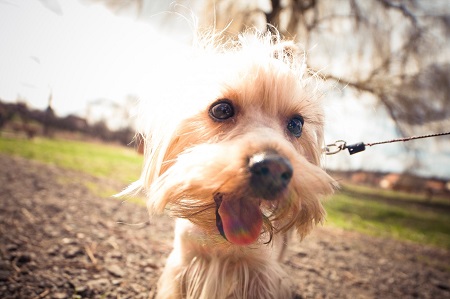 Nemacolin Woodlands Resort
Located near Pittsburgh, the Nemacolin Woodlands Resort is a designated Pet Proud facility, which incorporates pets into family activities. There is a world-class grooming facility here, as well as activities for pets and their people to participate in together. There are plenty of places to go for walks or to take a swim here!
Pets also have a healthy dining menu and have comfortable sleeping arrangements. The only catch is that only dogs that are less than 50 pounds are allowed to stay in rooms with their owners. Larger dogs and even felines can stay at the Nemacolin Wooflands Pet Resort and Spa, located on the property. Cats stay in cat condo rooms and can spend time in Chez Kitty during the day for play and nap time.
Pets can be pampered with grooming and spa services here, including aromatherapy, massaging baths and nail treatments. There is feline grooming, deep-coat conditioning, tooth brushing and pawdicures. Of course, there are many fantastic treatments for you, too. Choose from Hot Stone or Deep Tissue massages, a Nature's Essential Body Polish or a Woodland's Replenishing Bath.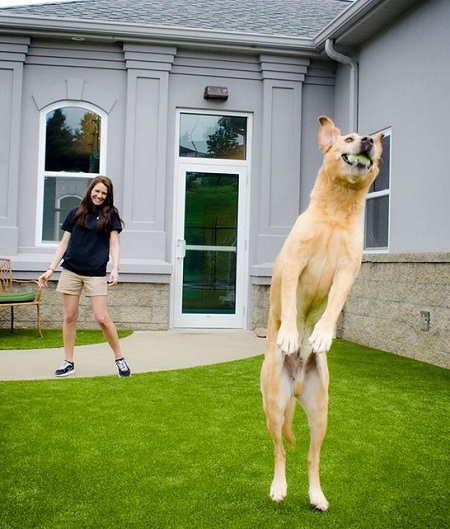 Arizona Biltmore
This pet-friendly spa in Phoenix offers pet accommodations in its cottages, which offer either resort or resort deluxe rooms with fenced-in yards, perfect for pets who need a little fresh air and sunshine. You must pay a $100 deposit, $50 of which is nonrefundable, for the pleasure of bringing your pet.
The Arizona Biltmore Spa offers many luxurious treatments for you, including a Desert Botanical Salt Scrub and a Healing Desert Clay Wrap. You can also make arrangements at the spa for your pet to have a massage, as well.
Eventi Hotel and Spa
If you're planning to travel to the Big Apple with your pet, you'll want to book a room at the Eventi Hotel and Spa. This is a pet-friendly hotel and they're proud to be! Pet guests receive a special treat upon arrival and get pet bowls and beds in your room. If you're a dog owner, you'll also be provided with leashes and plastic bags so you can take a stroll around Manhattan.
This hotel's concierge can book various services for your pet during your visit, including grooming, massage and acupuncture treatments. There's also a pet-sitting service if you want to head out for a night on the town, or take some time to indulge at the hotel spa yourself. Try the Jet Lag Recovery body treatment or the Rock 'N Relax stone massage.
Inn by the Sea
The Inn by the Sea in Maine was one of the first luxury hotels in the United States to accept pets, and it's also designated by Forbes Traveler as one of the top 10 green hotels in the world. There is no extra charge to bring your pet here, and they get lots of special treatment. Your pet companion will enjoy grooming, massages and even a gourmet pet menu including such delicacies as Doggy Gumbo and Meat "Roaff." They even get a special treat at turndown!
In addition, there are plenty of walking trails and other fun activities, like visits to the beach and nearby parks. Complimentary dog towels are provided for beach or pool excursions.
Be sure to take advantage of the pet-sitting service so you can visit the spa and indulge in a Sea Waves Massage, Marine Body Polish or Calming Coastal Facial.
The Little Nell
The Little Nell luxury resort and spa is located in the Colorado Rockies and is a great place for ski enthusiasts and pet lovers. Your pet will be pampered upon arrival with the Puppy Jet Lag Kit to get accustomed to the higher altitude. They can enjoy gourmet dog biscuits and choose dinner from the pet menu.
Walking and sitting services are available, as are complimentary good and water bowls and pet beds. There are many hiking trails to explore here, as well as grooming services. You can also groom yourself at the Spa and Fitness Center, with such treatments as the High Altitude Facial or Sports Massage following a busy day on the slopes.
This is just a sampling of pampering spa resorts especially for people and their pets. There are places all over the country that cater to cats and dote over dogs. Why not book a memorable trip and hit the road with your furry friend? You'll both have a great time and build wonderful memories together.
Photos by Viktor Hanacek and Nemacolin Pet Friendly Resort's Facebook.