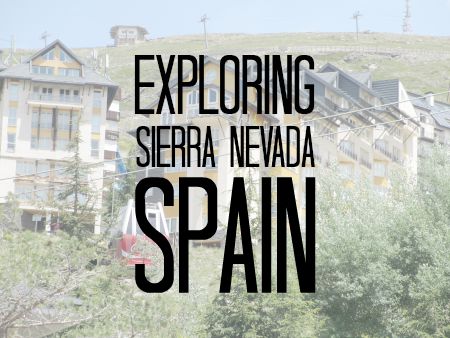 I so wish I could have been there just mere months before, when the slopes of Sierra Nevada (Spain) were blanketed in snow. Instead, the mountain served as an escape from the heat in the town nestled below: Guejar Sierra. Personally, Spain isn't the first country to come to mind when contemplating skiing in Europe. It is perhaps not a popular destination for North Americans, but UK citizens flock to the area for affordable, conveniently located winter sports. Just a 30 minute drive from the city of Granada, they need only hop a 2.5 hour flight from London to head for the hills.
High elevation means that despite being a fairly southern location, Sierra Nevada benefits from plentiful snow fall. It is home to the biggest terrain park in Spain, with a newly cut half pipe just added to the line-up in 2011.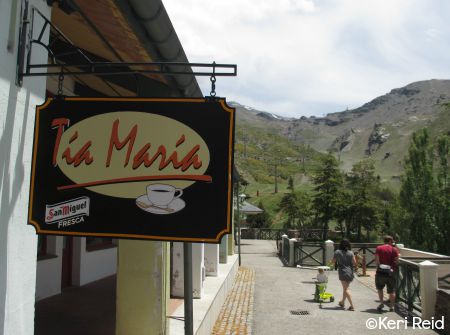 Where to Eat
Cafe Tia Maria is located at the base of the slopes and offers beautiful views of the mountain. It comes with high recommendations from locals, always a sure sign. With a cozy fireplace inside and a sun bathed terrace outside, it offers comfort in all weather conditions. Enjoy an affordable breakfast or beer and their popular chicken fingers for the perfect après-ski experience.
Where to Book Lessons
There is only one "dedicated" English Ski School: the British Ski Center . With instructors hailing from all over Europe, they may be small, but they are mighty.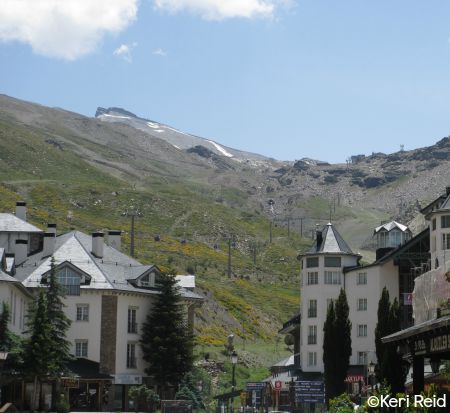 Where to Ski
With the resort based at and altitude of 2100 m (6896 ft), slopes are clearly above the tree line, offering wide open, playful terrain. This is clearly a mountain best suited to beginner and intermediate skiers, though there are some slopes that offer a greater challenge. According to a local instructor, Fuente Del Tosoro offers steeps and thrills for the more advanced skier.
What to Bring
As with most ski trips, layers are the key. Exposed to the elements, Sierra Nevada is the kind of resort that can throw you anything in one day including bluebird skies, pounding snow, sleet, rain and howling winds. Peel the layers off as it warms up under the andalusian sun, and throw them back on when the wind picks-up. Above all, ensure that your outer-shell is as waterproof as possible.
Bonus
Proximity to the mediterranean means you can hit up the beach if the slopes aren't living up to your expectations. With temps ranging between 8 and 18°C on the Costa Tropical during the winter months, it likely won't be lounging weather. That doesn't mean you can't soak up the sounds, views and savour some local seafood.
Been to Sierra Nevada? Share your tips and experiences in the comments below.
Stay up-to-date on all things snow by following me on Twitter or RSS/email.
Winter is coming,
K