Well, ski of course. Check out the the mountain's highlights in this post.
That being said, when the lifts finally stop turning, forcing you to tear away from some of the best skiing in the east, what is a heart broken skier to do?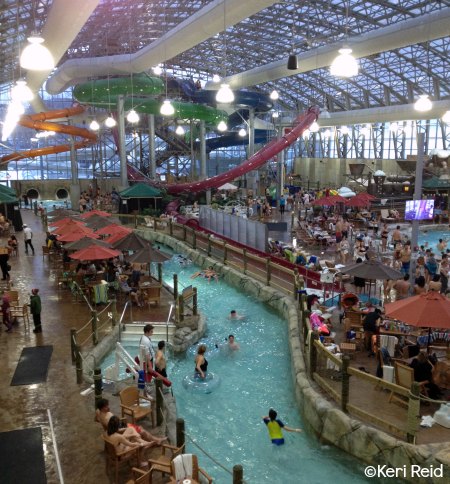 Head to the water park.
This indoor water facility is simply wonderful. From terrifying slides to wading pools, little kids will have a ball and kidults won't be able to get enough. We bought tickets with the expectation of having fun, but never did we think it would be as exciting as it was. If you're looking for a place to unwind, this isn't it. We tried to take a breather from all the fun in one of the hot tubs, but with children cannon-balling and snorkelling it was more or less relaxing.  Of course, just the same as we beelined for some of the steepest thrills on the mountain, we headed straight for the free-fall water slide. No jokes,  this baby seriously sends you careening through a plastic tube at speeds that will unavoidably and irrevocably send your bathing suit careening up your bum.  Good times!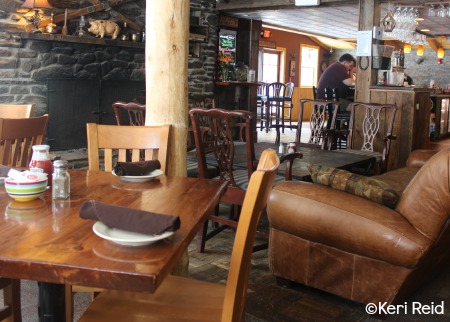 Have breakfast at the Jay Village Inn.
Our group chose to stay at the Jay Village Inn for a couple nights, about a ten minute drive from the ski resort. We had some enjoyable evenings near the fireplace, sipping on Vermont brewed beers. Both our rooms were furnished with cozy, quilt covered sleigh beds: a truly rustic and authentic New England stay. We even decided to have dinner there one night, which unfortunately was mediocre with two out of four meals disappointing. Though all in all the experience of staying at the inn was enjoyable, it seems we could have shared ski-in ski-out accommodation together for about the same price as the two rooms we had reserved. Bear this in mind when planning your trip to Jay Peak.
One thing that shouldn't be passed up at the Jay Village Inn, whether you stay or not, is the breakfast. Our server was amusing, entertaining us with timely quips ("It'll add flavour to your meal," she said when the ceiling sprung a leak near us) and the food was phenomenal. For the guys, eggs were served country style in a cast iron skillet. For the gals, mimosas accompanied more delicate meals of eggs benedict and monte cristo topped with fried egg. It was all so delicious that not even the leaky ceiling could spoil it.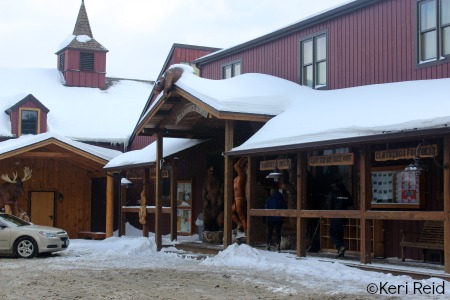 Peruse the general store.
Gaudy wood sculptures will greet you at the entrance of one very completely stocked general store. Souvenir t-shirts, scented candles, canned goods and handmade mugs all live in perfect harmony at the Jay Country Store. There's even a deli that serves some pretty fantastic breakfast burritos that we took to-go before skiing for the day. Right across the street from the Jay Village Inn, it certainly came in handy when I realized I had forgotten my razor… and was heading to a water park in the dead of winter.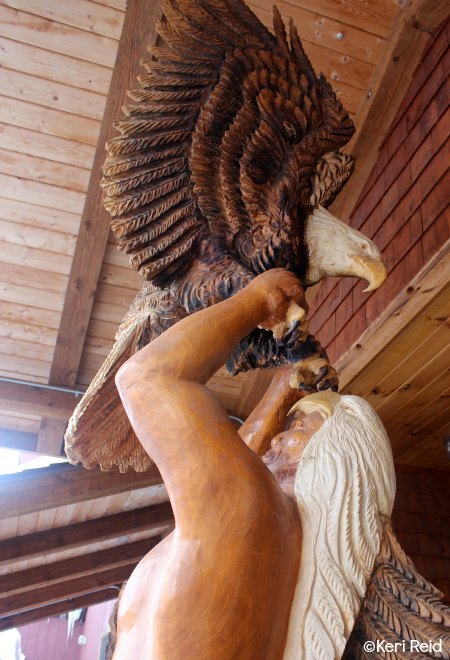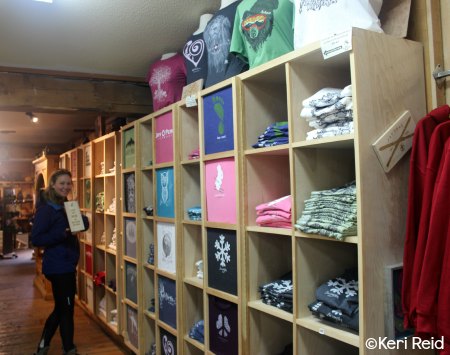 Have tips on what to do at Jay Peak? Comment below!
Stay up-to-date on all things snow by following me on Twitter or RSS/email.
Winter is coming,
K