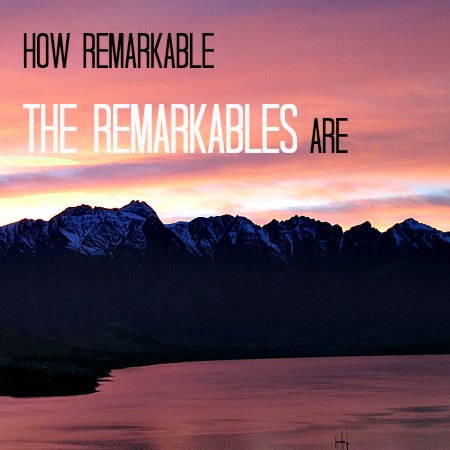 It's early morning and the sun is just starting to make an appearance. Hues of pinks and purples fill the sky as we speed up the access road. True to the whispers, the access road winds back and forth with vehemence, bordered by sharp, rocky drops. Bounding up in a bus at what seems like impossible speeds, surrounded by breathtaking beauty; it's a mixture of fear and exhilaration that only your first trip up to the Remarkables can provide.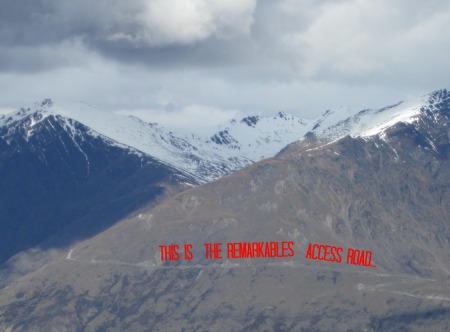 Located in Queenstown, New Zealand, the imposing mountain range rises jagged over beautiful lake Wakatipu. Snow only adds to it's beauty, highlighting peaks of impossibly dark volcanic rock. If you've ever been, then you know that the landscape and views of the area are beyond compare. I may be biased, this was after all my home for four winter seasons and where my now husband proposed to me, but know this: to see it is to be enchanted.
That first day heading up The Remarkables is truly the only way for me to relate to new visitors just how different the experience is. If you happen to be an avid skier or snowboarder, but have yet to take on skiing in New Zealand, I can assure you it's still possible to be taken by surprise. The ski area isn't crowded by condos and restaurants, but has only the original base building and 357 meters of pure, snowy elevation. It may be small, but it's packed with steeps and chutes that will thrill even the most advanced of downhill enthusiasts.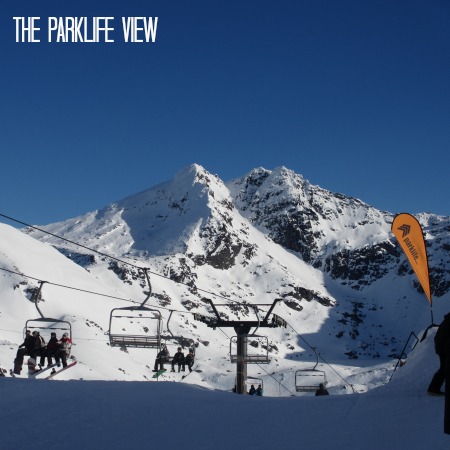 THE LOWDOWN
For the best view in Queenstown, head up to the Lookout at the top of Shadow Basin. Hold on to your chin as your jaw is sure to drop.
Get away from the crowds by taking a short hike up to The Chutes. A quick 10-15 minute scale up will take you to some gnarly steeps that lead straight down to lake Alta; another not-too-shabby view.
I have mentioned this previously, but New Zealand is one of my favourite places to get quality espresso. Step into the rustic Base Building to recharge with a flat white.
The Remarkables are also home to Parklife, a collection of four terrain parks to cater to every level of freestyler. Most notably, one can find The Stash, one of six of it's kind world wide created by Burton using natural features.
Most exciting of all are the new developments launched this season: a brand new, high-speed lift giving skiers and riders access to huge amounts of new terrain.
A couple posts back, I mentioned that those who want to ski in the summer need only seek out southern hemisphere winters. I say make the Remarkables your first stop.
Winter is coming,
K