Want to feast your eyes on the flora of the season–in lights? Head over to the Bellevue Botanical Garden and check out Garden d'Lights. Over 500,000 lights! Walking the paths, you'll discover an array of flowers throughout the seasons and climates, from irises to palm trees.
A host of animals can be found tucked into various illuminated corners. I spied a monkey, a dragon and northwest favorites like the banana slug, complete with its own trail of sparkly slime.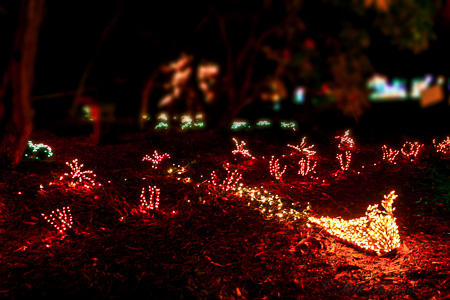 My gardener friend, Carrie, and I had a lot of fun trying to identify as many flowers and plants as we could. All the lights are assembled by volunteers. I was in awe–what a labor of love. I can only imagine the countless hours spent crafting and positioning each and every flower. There was even a mesmerizing under-the-sea "fish tank" with jellyfish, seahorses and an octopus.
Here are a few more of my favorites: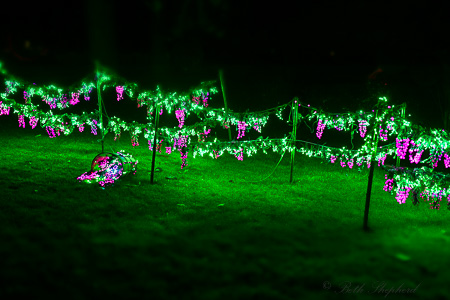 Grapevines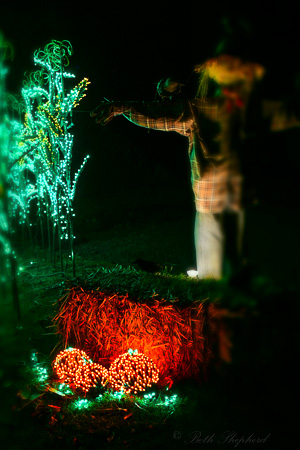 Scarecrow and pumpkins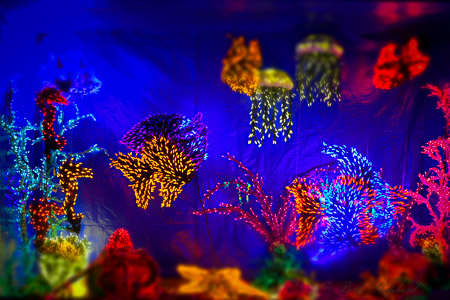 Under the sea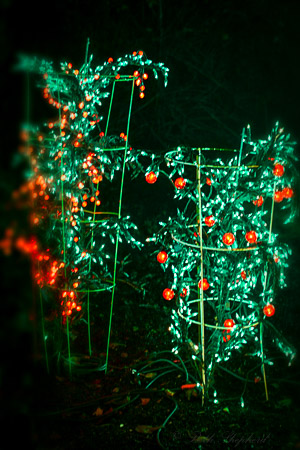 Cherry tomatoes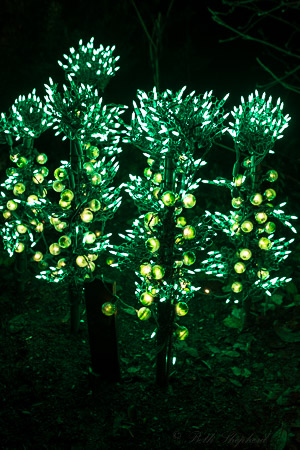 Brussel Sprouts
On the premises there is also a wonderful gift shop, the Trillium Store, with books, jewelry, ornaments and an unique selection of gifts. A great place to do some holiday shopping! And, I noticed a coffee stand selling lattes and hot chocolate.
The Bellevue Botanical Garden is located at 12001 Main Street in Bellevue, Washington. There is a $5 fee for parking and touring the Garden d'Lights costs $5. Children under 10 are free. You can see the lights November 28, 2015 through January 2, 2016. Hours: 4:30 p.m. to 9:00 p.m. every night including holidays. And, of course, the garden is a beautiful place to stroll all throughout the year!
Take the road less traveled, Beth