Those who observe Hanukkah celebrate the miracle of light. This year I am also celebrating the miracle of Seattle Goodwill.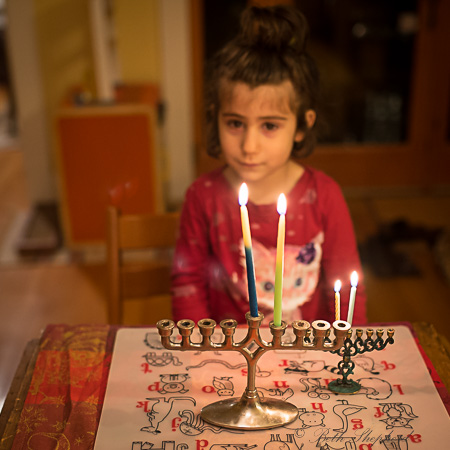 In our home, we honor the culture and traditions each family member brings to the table: Hanukkah, Christmas and Armenian Christmas. Hanukkah began Sunday night, December 6.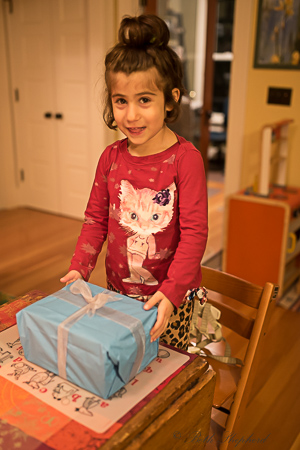 Our family doesn't give presents on each of the eight nights of Hanukkah, but our daughter did receive a a special gift on the first night. What was inside?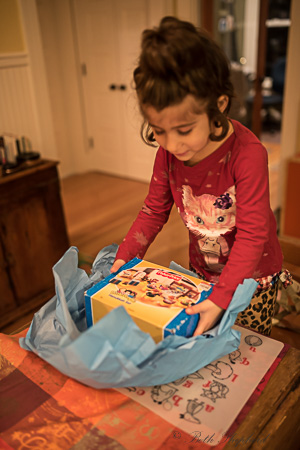 A Little People ® Hanukkah Celebration with Family set. For only $2.99!
Major score for Mama at Seattle Goodwill! Anyone who has looked for a Little People Hanukkah set will tell you Fisher-Price discontinued it in 2012. And, if you find a set, it will be ridiculously expensive.
When it was available, the list price was $39.99. Now? You'd be lucky to find a set for less than $200. Amazon advertises "new" sets for $274.97 and a quick perusal of eBay revealed full sets ranging in price from $149 to upwards of $400!
The beauty of my find is that I wasn't even looking. I just happened to stumble upon it in the children's section of one of the smaller stores near our house.
Our set was missing one of the Little People kids and also the baby, although we discovered a bonus dreidel hidden in the fridge and a few mini-cars tucked inside the oven. The rest was in good shape and fully functioning, including the push-and-it-glows menorah which also plays a few Hanukkah tunes.
But the best part? Rare find and spectacular bargain aside, the light in my own little person's eyes when she opened her gift. That's what this season of giving is all about.
Take the road less traveled, Beth