When the entire U.S. is celebrating the 4th of July, if it's your birthday, sometimes you just want to get away from it all. For a boy born on Independence Day, that can be a tall order. I still remember the first time I asked Big Papa, "What do you want for your birthday?" and he said "Peace and quiet." I laughed and replied, "Well, the only way that will happen is if you leave the country," which is exactly what we did. In fact, for several years running, we headed to Canada for a little R&R.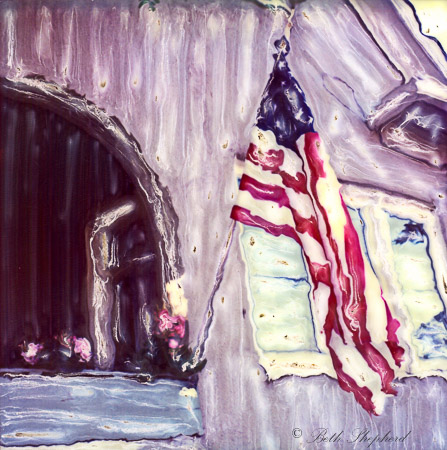 Our birth dates hold a great deal of fascination for many of us. We might feel an affinity for the season of our birth or find special meaning in the date. I know whenever I meet a fellow Gemini (I am a June baby), I sense a certain connection. I am also lucky to have one special "Birthday Buddy," a young boy–the son of a friend–who shares my exact birth day.
Being born on a holiday is an extra burden. December 25th babies will say they have a hard time thinking of their birthday presents as anything more than a few extra Christmas gifts. July 4 is an auspicious birthday, but only here in the U.S. Anywhere else in the world, it's just another day.
But for one key member of my family, July 4th is the day he entered the world. The sun was situated in just this one place, for this one moment, the moment of Big Papa's birth.
Birthday Persona Profile
People born specifically on the 4th of July are destined to be strong willed and determined alongside their typical crab responsive and dependable nature. The astrological planet that rules over this particular day is Uranus making you highly practical, very hard working and sharply decisive. If you have this birthday early family roots are considered important and it is rare for you to ever forget them. Naturally caring and empathic you can also be temperamental and at times argumentative but also always willing to quickly admit if you are wrong about something. Your humanitarian approach directs you to be kind and usually more objective than others of your zodiac sign, so your kindness is unlikely to be taken advantage of. Individuals with a July the fourth birthday may appear quite straightforward and uncomplicated but they can be sometimes clingy, demanding or repressed emotionally. Under that seemingly tough exterior you are surprisingly sensitive.

Happy Birthday, Big Papa!
Here's to one more trip around the sun.
And if you want to read more about all things Pampers, follow me on Facebook, Twitter or RSS/email.
Take the road less traveled, Beth