Three years ago, we spent a a couple weeks in Yerevan, Armenia, as a new family. In between obtaining a passport and visa for Baby Bird, we spent a lot of time wandering through the city. Here are a few of her favorite diversions.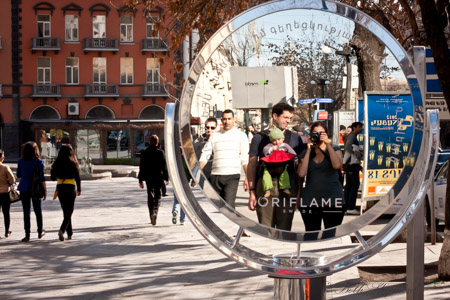 Listening to the soulful sound of the duduk. Our little one was absolutely mesmerized by the sound of this beloved Armenian instrument. We found this man playing on Abovyan Street just outside the lovely 13th century Kathoghike church.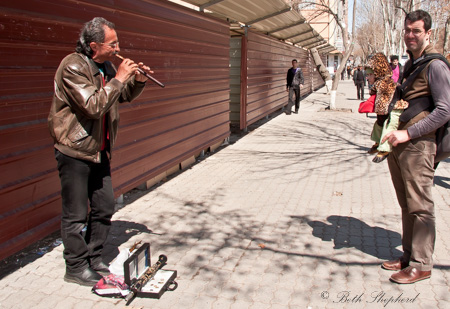 Baby Bird seesaw! There are several playgrounds in Yerevan with swings, seesaws, playground equipment. Or you can head to the top of the Cascade and check out Victory Park with its Mother Armenia statue, incredible views of the city below and take-me-back-to-Soviet-era funky rides where you can keep your kids entertained for hours and spend less than $10 US.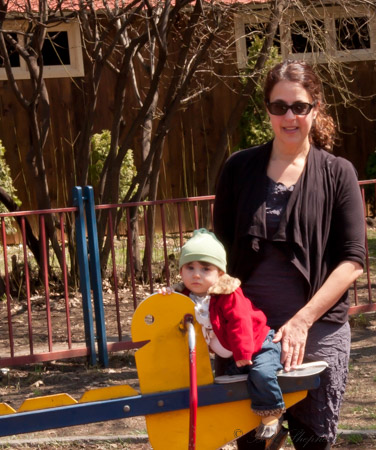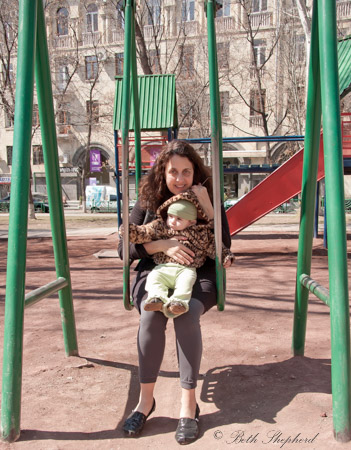 Baby Bird loved riding the escalator. Good thing because, inside the Cascade, are some of the longest escalators I've ever seen. Most of the time, when we visit the Cascade, we get our workout by climbing the stairs (all 572 of them to be exact), but she sure had a good time riding the electric staircase and our legs appreciated the break.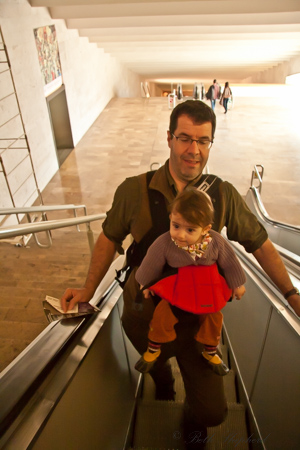 We met this dude at the base of the Cascades, outside Orange Elephant (no surprise there), a children's art and education store. The store looked bright and cheery, a good place for a kid to be artsy in Armenia. But the elephant? She wasn't too sure what to make of him. Neither were we.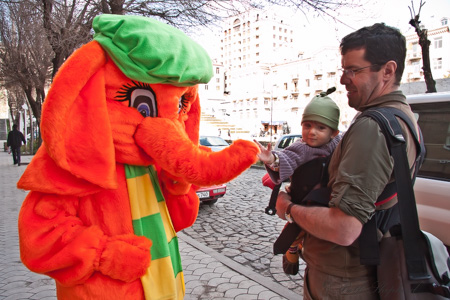 Balloon inside. Bubbles outside. Sales attendants fawning all over our little munchkin. What's not to like? This children's clothing store on Tumanyan Street was probably Baby Bird's favorite "attraction" in Yerevan. While Mama and Dada might have preferred checking out the view of Mt. Ararat, bustling markets and the ancient history of this city, one look at her smile tells it all–she thought this place was the bomb.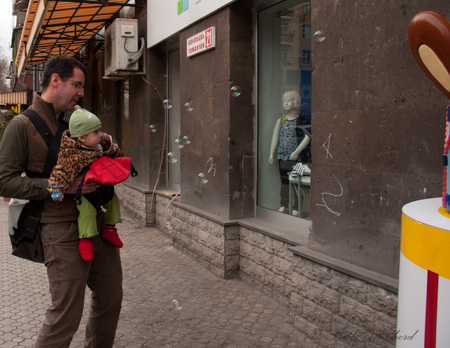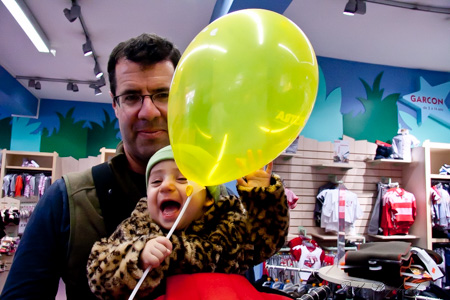 Take the road less traveled, Beth
Want to be in-the-know on all things Pampers? Follow me on Facebook, Twitter or RSS/email.