Many of my readers know gardening is a passion of mine, so I'm sure it comes as no surprise that I love to explore gardens and parks when I travel. My 'Garden Bucket List' is is much longer than what I'll be able to see in my lifetime, but as spring breathes new life into the flora of our world, I'd like to share five of the gorgeous gardens I've had the pleasure to visit.
Kauai's Limahuli Garden and Preserve was breathtaking. It's located at the end of the road (literally) on the north shore of Hawaii. As I toured the amazingly diverse gardens, I felt like I got a glimpse of what the Hawaiian islands looked like a long time ago. Dense greenery on the lower levels of the park are coupled with spectacular views of the ocean from the top of the hill. Limahuli is also filled with information about native Hawaiian plants and, sadly, invasive plants that are taking over tropical paradise. In the shadow of the Napali coast mountains, Limahuli is well worth a visit if you are on Kauai.
Ritan Park, my favorite park in Beijing was stunning, but in a different way than most of the other parks I saw there, like the Temple of Heaven or Beihai, which were so expansive it was hard to comprehend their size and grandeur. Ritan, with its stone boat cafe, masses of lily pads and weeping willow trees was intimate and accessible, the perfect spot to sit and meditate. Plus, it's only a stone's throw away from the Silk Market, if you're in Beijing and need a break from the craziness. Such a contrast!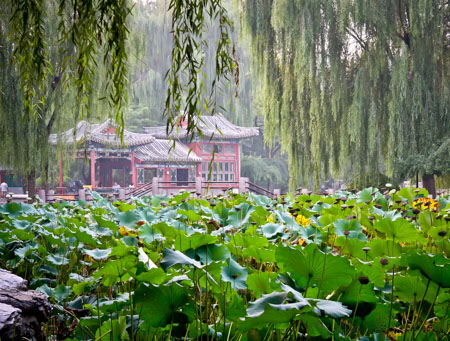 Monet's Giverny was one of the gardens on my bucket list. While the crowds were a bit overwhelming, I feel so fortunate I was finally able to visit when we were in France a few years ago. Throngs aside, the gardens are spectacularly beautiful. Monet's house, too, was a festival of color. I loved the bright green window shutters adorning the outside of his home. And if his kitchen, bright-as-the-sun yellow–and I mean all yellow, every last thing–doesn't perk you up, nothing will.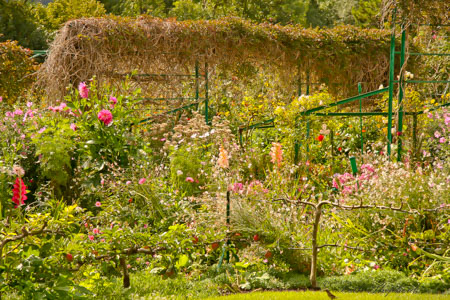 Of course, one cannot visit Paris without wandering through the Jardin des Tuileries. The gardens have a certain je ne sais quois that makes them feel oh-so-French. Whether you're meandering along the grand promenade passing by flower gardens and manicured shrubbery, sitting at one of the cafes in the park sipping wine and nibbling French cheese, or watching the sunset cast orange hues on the fountains, the Tuileries are not to be missed.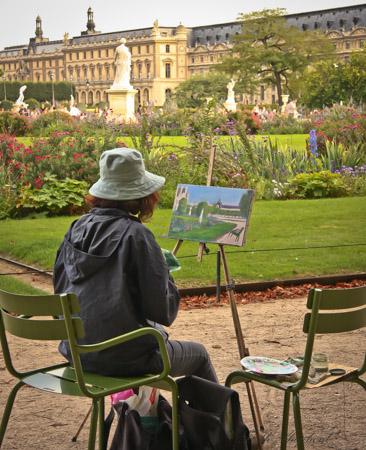 A trip to London would be remiss without a stroll through Kensington Gardens. Magnificent trees, arbors, flower beds…and a royal palace! So elegant and serene. I've seen pictures of the park fully decked out in its green-leafed glory, but even when the trees were bare in late March, Kensington was still lovely and peaceful, more so I thought than its famous next door neighbor, Hyde Park.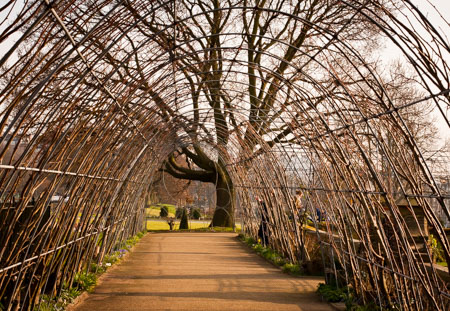 Take the road less traveled, Beth
Want to be in-the-know on all things Pampers? Follow me on Facebook, Twitter or RSS/email.