A decade ago, I boarded a ferry. On a cold day in January, I headed to Bainbridge Island…with a man I'd never met before.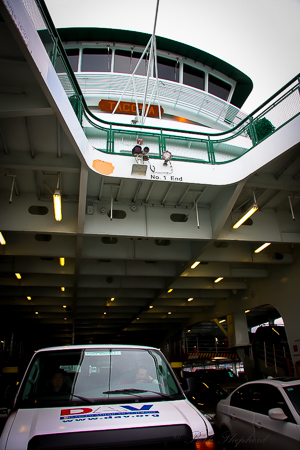 We went on a first date that nearly wasn't. "Why waste a perfectly good Sunday afternoon on a date that won't go anywhere?" is what Big Papa thought some ten years ago. But in fact, we did go somewhere.
On that snowy Sunday, we took a ferry to Bainbridge. We drove to the Bainbridge Island Winery for a wine tasting. Afterwards we headed to Fay Bainbridge State Park, and froze our booties sitting on a picnic bench at the park. Then, back in Seattle, we went to Coastal Kitchen for dinner. As first dates go, ours was a trip.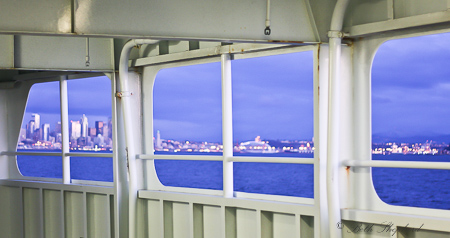 We've been going places ever since. Some of our destinations have been actual locations: Beijing, Tibet, Armenia, Paris, London, Amsterdam, Baja, Hawaii, and Colorado. And, just as frequently, we've traveled to places–metaphorically–that aren't a place at all. Adoptive parenthood for one which, as most of my readers know, was the literal and figurative mother of all journeys. We've traversed family illnesses and passages, transformations of our home and garden, our lives.
In the grand scheme of things, ten years isn't that long. But when I look back on our many adventures (and misadventures), it's hard to believe a mere decade could hold them all. These days, while we might not be traveling to distant exotic locales–at least as much as this travel blogger would like to–more often than not we still seem to find ourselves on the road less traveled.
Happy ten year anniversary, Big Papa!
Oh the places we've been–and the places we'll go.
Take the road less traveled, Beth