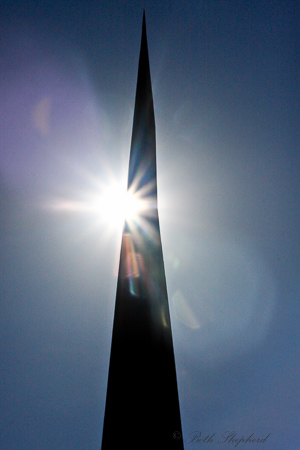 April 24 commemorates the Armenian Genocide of 1915-1923, where it is estimated that 1.5 million Armenians perished. April 24 was chosen as the starting date for the genocide, because, on this day the day Ottoman authorities rounded up and arrested some 250 Armenian intellectuals and community leaders.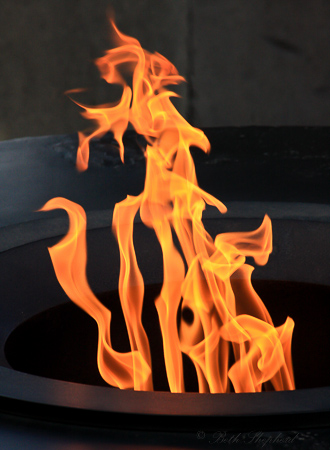 During our trips to Armenia, we made several visits to Tsitsernakaberd, a memorial dedicated to the Armenian Genocide on a hill overlooking Yerevan, Armenia's capital city. We also visited the Armenian Genocide Museum, a sobering testimony to the atrocities of genocide.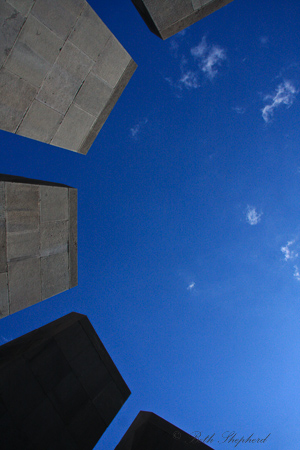 Armenia's genocide is one of many ethnic genocides our world has seen. Ninety-nine years have passed since that time. The farther we get from such atrocities, the easier it is for people to forget what happened. And we should never forget, lest we continue to repeat history.
And the spirits of all the dead, tonight,
Through my own eyes and soul,
Are awaiting the dawning of the light,
So that, to humanize the cruelty
Of our inhuman lives,
Perhaps from above a drop of light
May fall upon the murdered and the murderer alike
Armenian poet, Siamanto (1878-1915)
For more information about the Armenian Genocide, the Armenian National Institute (based in Washington, D.C.) provides exceptional information about the genocide including a 'Frequently Asked Questions' page, which you can find here.
The Armenian Genocide Museum-Institute website is another great resource. The link to the museum is here.
Take the road less traveled, Beth