A photographic ode to the lovely city I live in.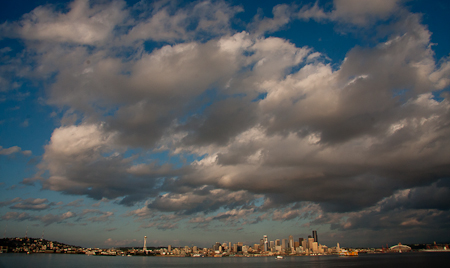 Seattle, as seen from Puget Sound
Orange shipping cranes in the harbor remind me of giraffes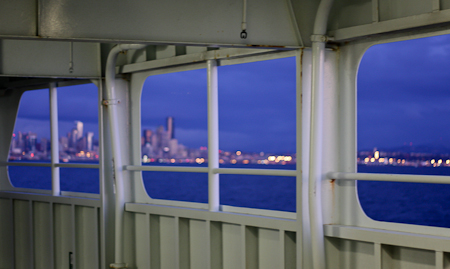 View of downtown from the Bainbridge Island ferry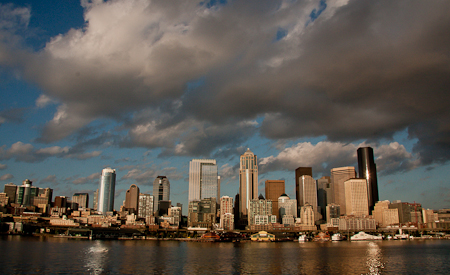 Dramatic clouds over downtown Seattle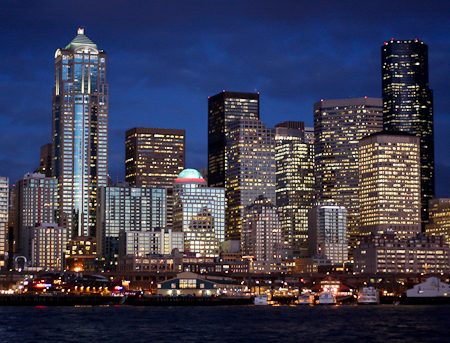 Seattle skyline at night
Want more loveliness? Check out Delicious Baby Photo Friday!