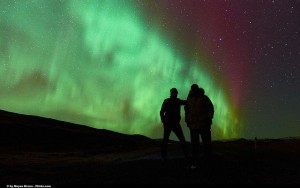 I'm going to Iceland for four months.
People think my job (film production) is very exciting and glamorous. Truth is it is a lot of hard work and extra long hours.   But it also allows me unique opportunities. One of these is getting to "live" in different places while we are filming. I've spend a year in Portland (Oregon), nine months in Boston, time in Morocco and Las Vegas, and several summers in the Hawaiian Islands.
It's a chance to live like a local with the production company picking up my living expenses. It is the best of all worlds.
And now I am going to Iceland. For four months. In January. Crazy, huh?
I've been doing a lot of research, talking to anybody I know who has spent time there. I thought it would be fun to write out my expectations of Iceland. At the end of my time there I will revisit this list and see how realistic they were.
WEATHER
Brrrrr.   But not as cold as you think.   Iceland has the benefit of the Gulf Stream, which warms it slightly.   The weather should be comparable to the Northeastern coastal states. Even as I write this in late December the temperature in Reykjavik is 41 compared to Boston's 45.
It's the wind I've been warned about. Treeless Iceland's winds whip its residents relentlessly.
January averages five hours of sunlight and each subsequent month Iceland gains two hours of sun. So I will be going to work and coming home in the dark.
PEOPLE
I have heard nothing but amazing things about the people of Iceland. They are warm, welcoming, kind and most of them speak English.
FOOD
Fermented shark. Stay away from it. In fact, stay away from anything fermented. Lots of lamb and seafood but not a lot of veggies or green things. I've heard and read mixed reviews of Icelandic food offerings and this makes me very nervous.
REYKJAVIK
A mixture of modern and quaint, I've heard you can walk from one end to another in about fifteen minutes. And a ten minute drive finds you in the wilds.
Cozy crowded pubs, corner grocery stores, and art infused public facilities are what I imagine. Plus I hear they have an Ikea.
Things will be expensive since most items have to be shipped to the island.
I expect to fall in love with this city.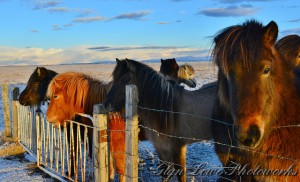 MISCELLANEOUS
Icelandic horses top my list of musts, along with a dip in the Blue Lagoon of thermal volcanic water. And dog sledding. And of course the Northern Lights.
I'm looking forward to the adventure and in sharing it with you.
Stay tuned……
Photos Creative Commons
Moyan Brenn
Atli Haroarson
Bjorn Giesenbauer
Glyn Lowe