I'm not British, but I have to admit I'm a little obsessed with the royal family.  So when I read that Harry and Cressida frequent ultra-luxe private resort Necker Island in the Caribbean (alone? or together? oh my!), I had to learn more.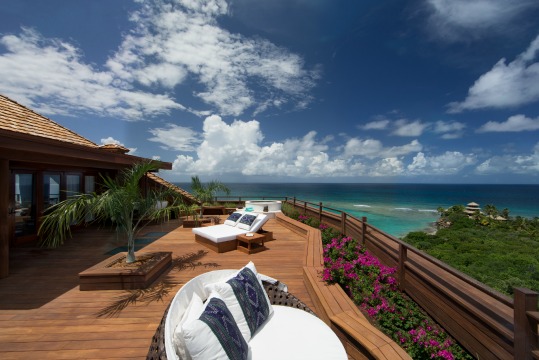 Owned by Sir Richard Branson's Virgin Unlimited, Necker Island is a private paradise in the Caribbean.  The total number of people that can be accommodated on this private island is 30 adults plus 6 children.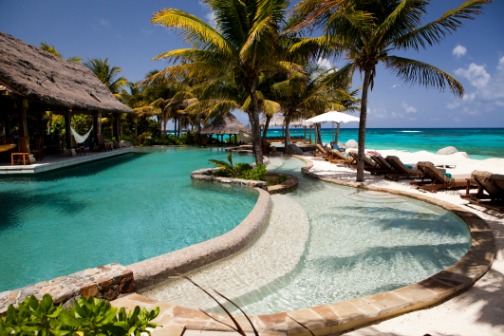 Now, while I know and love luxury hotels, Necker Island is in the stratosphere when it comes to luxury. Rental of this private island is $62,000 per night, or just over $2,000 per person per night.
So while this standard of luxury may not be accessible to all of us, here are three private Caribbean islands that offer a very similar experience to that of Necker Island at only a fraction of the cost.
Peter Island: This private island, resort and spa has been owned and managed by one family since 1978. Peter, the original owner, purchased the island over 35 years ago, and dedicated his life to managing the pristine, natural beauty of the island and building a luxury resort.  There are five beaches spread out over the island, allowing for privacy and seclusion for the island's guests. With rates starting at $800 per room in high season, Peter Island offers good value for private Caribbean luxury.
Jost Van Dyke: This island has escaped the rapid development that most of the British and U.S. Virgin Islands have seen in recent decades.  On Jost Van Dyke everything is accessible on foot, making it accessible, safe and family-friendly.  Priced from $1800 per room per week, this is a very good deal for a low-key Caribbean island experience.
Guana Island: This private island has seven private beaches spread over 850 square acres. Low key luxury perfected through seven decades of family stewardship. There is no marina or public services of any kind, ensuring that privacy is top.
Prices start at about $700 per room, based on double occupancy, per night.
Getting there: The most direct way to fly to the British Virgin Islands (Virgin Gorda Airport) from North America is via San Juan, Puerto Rico (SJU). Frequent connecting service to the British Virgin Islands is offered by Air Sunshine, Cape Air and Seaborne, with occasional service offered by other airlines and charter flights.
I'm ready to pack my bags. Who's with me?

Photo Credits:
Virgin Limited Edition
White Bay Villas, Jost Van Dyke