Fall outdoor activities in New England brought perfect conditions to test the newest hiking boot from Merrell, the Verterra Mid Waterproof. There were plenty of muddy trails to hike, damp conditions to meander and beautiful foliage to admire. Now sadly we've moved into
Here's a closer look at the Merrell Verterra Mid-Waterproof boots.
Specifications:
Weight of women's boots: 1 lb 6 oz
4mm lug depth
Leather material and synthetic upper
Molded, nylon shank
Shoe membrane provides waterproof coverage yet breathability as well.
I took these boots to the Berkshires in Western Massachusetts for a long weekend and then for subsequent day hikes around Boston. When in the Berkshires, I wore thin, merino wool hiking socks and found the shoes slipped on easily and were fit true to size. As I began to hike, I put the boots to the test, stepping in puddles and thick mud covered by fallen leaves. My feet impressively stayed dry from both the outside elements and also my own feet perspiration.
I usually prefer a trail-hiking sneaker, something similar to a cross training shoe. I found myself appreciative of the ankle support given by the Verterra boot, as I definitely have a habit of rolling my ankles when out on the trail. The lugs gave excellent traction, and I had no worries of falling from the slippery surfaces. Merrell has a reputation for producing high quality hiking shoes, and the Verterra mid waterproof shoes are no exception. These boots are a welcome addition to my hiking gear.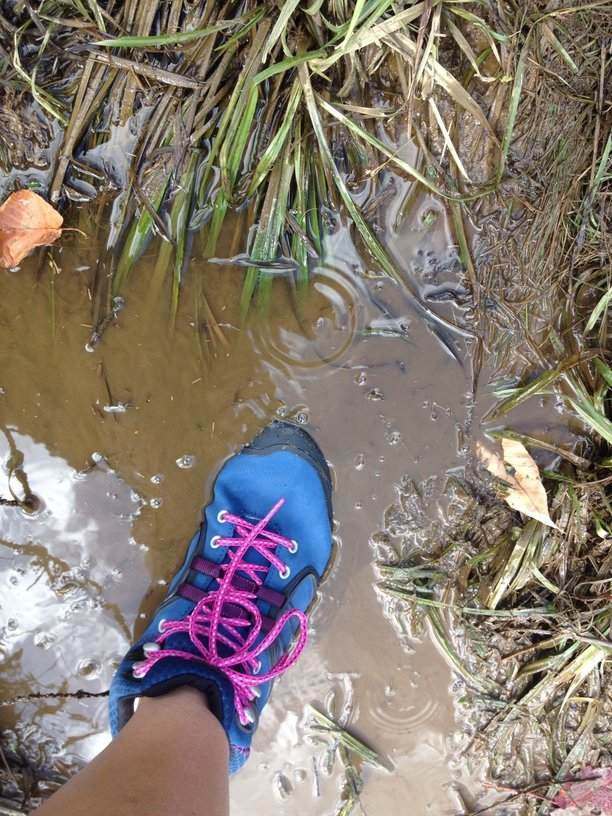 As with any shoe, there is a certain amount of breaking in that needs to occur, and I will freely admit that they felt more comfortable after a few long hikes than they did my during my first jaunt. Still, it felt like less time was necessary to break these boots in than others that I have had.
What I loved:
Stiff and strong ankle support.
Excellent in keeping my feet dry from puddles and mud, yet also breathable.
Good traction when hiking on difficult terrain
Not so much:
Like any hiking boot, a bit of use is necessary to break them in.
More color options
The Verterra Mid Waterproof boots can be bought for $150 here on the Merrell website.
Adventure On, 
Joslin