A View into Court Life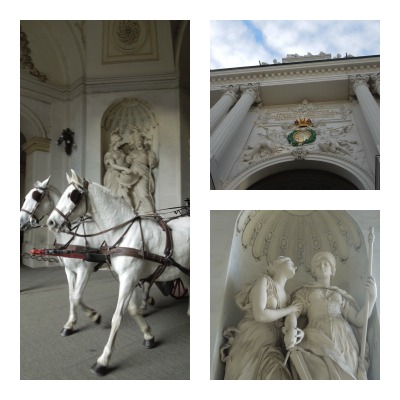 Vienna
Recently I had the opportunity to spend a little time in Vienna. It was my first visit and I already long to return. The beauty, architecture and history of the city left me grabbing my camera at every corner. I spent my visit in awe of the city. It charms you with it cobbled streets and architectural design. I've been to some amazing cities in Europe and this one is now holding strong against Rome, my personal favorite.

A view of the Hofburg Wein.
The city offers a glimpse back in time. My visit to the Hofburg Wein in the city center was a true favorite. This palace complex was home to the Habsburgs, who ruled for six centuries. Within the Hofburg today are museums and the imperial apartments that can be toured. In addition the Hofburg Wein is the seat of government for today's Democratic Republic of Austria. The Palace contains the President's office as well as others including the Secretaries of State.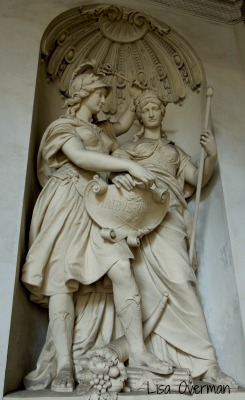 A Roman Statue at the Hofburg Wein.
The Hofburg Wein is extensive and can't be seen in a single day. There are guided tours as well as audio tours to guide visitors through the complex. There are specialized tours for those wishing for more insight into the Habsburgs. There are also galleries, a silver collection, and special evening tours of the Imperial apartments. In addition there is a Viennese Cafe on the grounds, which can be found in the interior courtyard. The Hofburg Wein is open daily and admission for visitors is as follows;
Adults Audio Tour $10.50 Euro
Adults Tour with Guide $13.00 Euro
Children 6-18 $6.50 Euro (Audio Tour) $7.50 Euro (Guided Tour)
Family Ticket (Two adults and three children $49 Euro.)