With winter weather in the picture, Marriott's Cyber Monday Travel Deals offer you an opportunity to escape.
Aruba
Forget snow, rain or freezing temperatures, and begin thinking about enjoying an Aruba Ariba on Marriott's Palm Beach. Aruba offers a taste of tropical beaches with a desert twist that will give you an adreneline rush. It's a great place to escape and have your own adventure.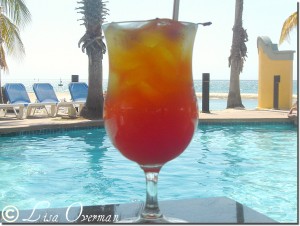 The Aruba Marriott Resort is offering the following deal. Purchase two nights and get two nights free. This is valid for travel from April 22 to December 21, 2012. Visit arubamarriott.com and enter promotional code D52.
Puerto Rico
Want something a little closer to home? Then plan an escape with Spanish flavor at Marriott's San Juan Puerto Rico Resort. You can relax and swim on Condado Beach, then visit the El Yunque Rainforest or take a tour of the Barcardi Distillery.
The San Juan Marriott is offering 30% off all reservations. This is valid for travel through December 24 and from April 10 to September 30. Visit marriottsanjuan.com and enter promotional code D3Q.
Costa Rica
Thinking of a more exotic excape? Are you feeling adventurous? Why not head for the Costa Rica Marriott. You can enjoy the beautiful beaches of Costa Rica and experience your own zipline adventure over the rainforest.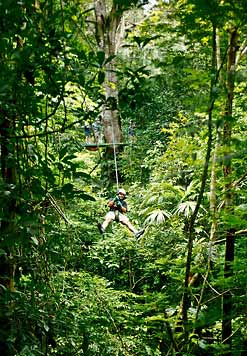 Marriott Hotels & Resorts of Costa Rica: Receive $79-$129 nightly rates — for a savings of up to 55%. Valid for travel from January 1 to December 20, 2012, but blackout dates apply. Visit marriott.com/costarica and enter promotional code PR5.
Costa Rica photo credit: Marriott Resorts