In April I had the opportunity to travel to Barbados and I fell in love with the beauty of the island. I also discovered a love of Barbadian food and drinks. This post provides you with a recipe for one of Barbados banana rum drinks that will make you feel like you're taking a vacation to the tropics, even if you're sitting at home. This recipe combines the flavors of Bajan dark rum, Kahlua and banana.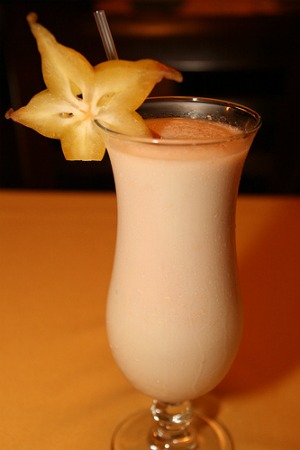 Photo Credit ClaraMichelle Flickr
Dirty Banana
1 frozen banana
2 oz Bajan Dark Rum
1/2 oz Kahlua
2 oz of milk
Ground nutmeg as a garnish
Blend your frozen banana with the rum, and Kahlua in the blender. When the mixture is smooth add your milk and continue blending for a few seconds. Serve this in a chilled wine glass and garnish with ground nutmeg. These banana rum drinks will be a hit for your next tropical get together.
This Barbadian recipe came from a local tourist guide.
My trip to Barbados was sponsored by the Barbados Tourism Authority.