For all of us, especially those who travel seeing the heart break of disaster around the globe is painful. Haiti's 2010 earthquake devastated the country. FairWindsTrading is now working with artisans in Haiti through the product line Heart of Haiti . These pieces of art, jewelery and home decor are handcrafted by local artisans throughout Haiti.
Many of these artisans lost their homes and shops in the Haiti earthquake. Their skills, strength and determination are evident when you look at the many beautiful items they are creating, under conditions that are incredibly difficult. Through the purchase of these pieces of art and jewelery from Macy's we provide a small measure of support to the artisans and their families in Haiti as they rebuild their lives.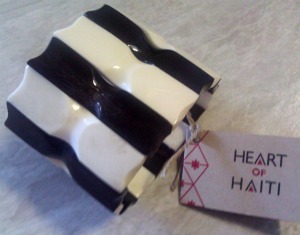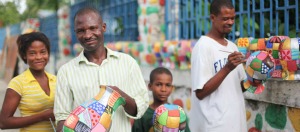 Haiti artisans photo credit Fair Winds Trading
Shop here for Heart of Haiti handcrafted art and home decor items. To understand more fully what the Heart of Haiti line is accomplishing check out Heart of Haiti, how it's helping. You can read about the artisans, see their products, and watch videos about how Heart of Haiti is improving their lives and the lives of their families. Most items in the Heart of Haiti collection are priced from $10 to $60. A few larger pieces are priced higher.
Disclosure I received a Heart of Haiti bracelet to review. The heartfelt belief that Heart of Haiti is touching lives and helping families rebuild lives is my own.