Are you looking to escape the 10 degree temperatures and snow outside your window? The St. Kitt's Marriott Resort offers stunning Caribbean views as well as superb service throughout the resort. The resort is located on Frigate Bay and offers the Emerald Mist Spa with a delightful selection of spa experiences. You can also enjoy elegant dining at Blu Seafood Restaurant. If it's a relaxing atmosphere you want you'll enjoy an evening at Keys Cigar and Rum Bar. It's a laid back spot for discovering the best island rum drinks and enjoying the company of friends or playing a game of chess.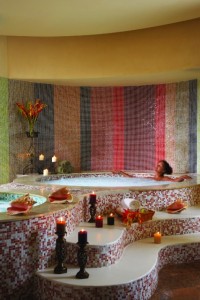 Emerald Mist Spa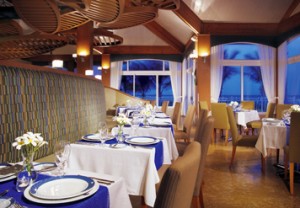 Blu Seafood Restaurant
Enjoying three nights hotel accommodations at this resort can be yours simply by making a ten dollar donation to Passports With Purpose. Passports With Purpose is an organization of travel bloggers using their skills, passports and blogs to create good in the world. This year Passports With Purpose is building a village in India. To be a part of this endeavor simply go to Passports With Purpose and make a donation. A ten dollar donation allows you to enter to win my favorite prize. I've enjoyed this resort personally, it's a delicious Caribbean escape.

Passports With Purpose Cambodia School. Built with donations in 2009.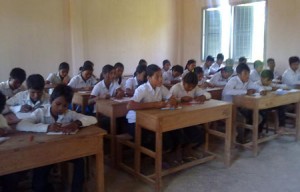 Students from the Passports With Purpose Cambodia School.
Photo Friday views of St. Kitts and the Marriott Resort.
My previous post detailing Passports With Purpose and the delicious St. Kitts Marriott Resort.
Special thanks to the St. Kitts Marriott Resort for sponsoring this three nights prize stay.