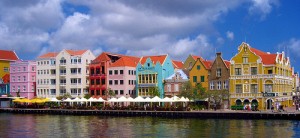 Photo By MarsW Flickr
If you're looking for a midwinter get away then Curacao is the place to escape your winter blues. The islands charming, authentic Dutch architecture will bring a smile to your face and transform you a million miles from your every day life. Curacao is the largest of the ABC islands; it's sister islands are Aruba and Bonaire. All three islands are part of the Lesser Antillies. As you relax into the slower pace of life you will often notice locals calling Bon Bini! (Welcome).
If you're looking to relax and unwind then Curacao is for you with its beautiful little inlets and hidden beaches. The island claims to have 38 beaches in all. If you're adventurous you can set out to discover them for yourself. If you prefer you can find a secluded spot on one and watch the turquoise blue water and feel the tradewinds blow through your hair. The warmth of the sun will certainly lighten your spirit and remind you why islands are a treasure.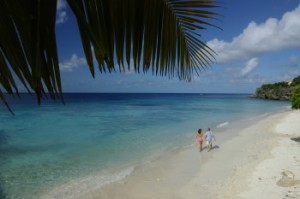 The Beach view from the Lodge Kura Hulanda
While on Curacao you can connect with your adventurous side by taking a jeep tour through the wild, stark, weather beaten terrain. You will certainly see cactus and the well known Dividivi tree with it's classis shape which comes from the constant island tradewinds. You can visit the Christoffel Park, Curacao's National Park and experience the highest elevation on Curacao and be up close and personal with the beautiful flowers and plants of this island paradise.
If you're looking for a bit of history then visit the Dutch Colonial District of Curacao, which is a UNESCO World Heritage site. You can also visit the Museum Kura Hulanda, an anthropological museum that focuses on the predominant cultures of Curacao. It offers a world-class chronicle of the Origin of Man, the African slave trade, West African Empires, Pre-Colombian gold, Mesopotamian relics and Antillean art.
For your stay on Curacao consider the Kura Hulanda Spa and Casino or the Lodge at Kura Hulanda. Each are offering mid winter deals that are fantastic!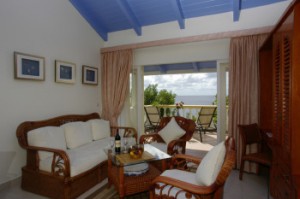 The one bedroom suite at Lodge Kura Hulanda
Hotel Kura Hulanda Spa & Casino and Lodge Kura Hulanda & Beach Club are offering guests a $200 per person airline credit, a free night's stay, $200 food and beverage credit per room, plus additional free perks and discounts with the 2010 "Curaçao Now" special. Rates include air and start at $499 / person(based on a flight out of Miami), for a five-night stay at Hotel Kura Hulanda Spa & Casino. The rate is $519(based on flight from Miami) / person for a five-night stay at Lodge Kura Hulanda & Beach Club. Reservations must be made between February 15, 2010 and March 15, 2010 for travel May 1, 2010 through July 4, 2010 and August 15, 2010 through December 18, 2010.
To book this package, visit www.khspecials.com . Lodge Kura Hulanda and Hotel Kura Hulanda, are both members of Leading Small Hotels of the World, and are one-of-a-kind, five-star properties in Curaçao offering unique ambiences paired with first-class service.