Conor, the music enthusiast and Irish artist behind Escaping The Mainstream – one of this year's best travel blogs for working holiday visas – gives working holiday visa advice on the best places to find jobs in Australia, how to balances high wages with a high cost of living, and other lessons learned during his two working holiday visa stints in 'Oz'.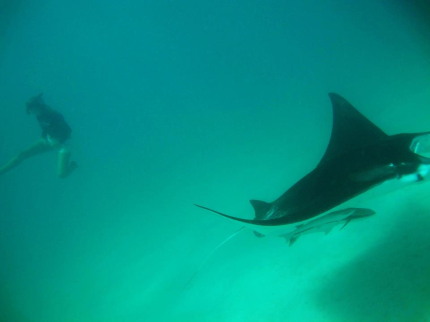 Q: Where do you think are the best places to work in this country, and why?
A: The answer to this depends on a few things. First off, your experience and qualifications. If you have the skills that Australia REALLY needs and can get you sponsorship, then you will be a much greater position than most who come here looking for work. If you don't fit into that category, then you have to decide what you want to achieve while here: are you looking to save money, or just enjoy yourself.
If you're coming to Australia to save money, your best options is to head to more rural parts of the country, even going right into the outback. It isn't pretty and often not a very nice place to live, but you'll get paid well to stay there and won't have the chance to spend any of your earnings, as there isn't anything to do. As soon as you hit an Australian city you're money starts to dwindle VERY fast.
If you're just looking for a good time and the chance to make enough to get from one place to the next, I'd stick to the East Coast. Sydney and Melbourne are cool cities and pretty fun to hang out in, with loads more travelers doing the same thing. You also have the North Queensland coast, which is incredibly beautiful and has some of Australia's most famous destinations (think the Whitsunday Islands, Byron Bay and the Great Barrier Reef).
Q: What was your best travel adventure in between jobs?
A: For me, Australia was mostly a means to an end: paying to move to Asia (or, the second time around, Europe). On both occasions I was more interested in saving money to travel elsewhere. Australia, as beautiful as it is, is incredibly expensive to travel in. So I never really traveled around the country much.
Instead, I used the money to travel across (and live in) most of South East Asia, as well as China, North Korea and more recently Europe. For me this was much more worthwhile and has opened up so many opportunities for me that I wouldn't have found in Australia.
Many people will disagree of course, but my attitude towards traveling in Australia as a tourist is that there are equally, if not more, amazing places elsewhere that you don't have to pay thousands of dollars to visit. And I'd rather save my money for them.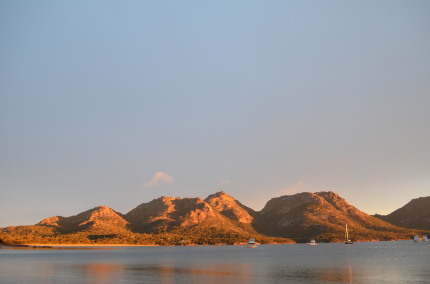 Q: What was the biggest shock settling into this country, during your first few weeks there?
A: The cost of living in Australia. Everyone says it, and it's true. It is an insanely expensive country to live in, especially if you've just come from traveling/living in South East Asia. And while the wages are also quite high, if you're not making solid, consistent money, you will be broke very fast. I never really got used to how expensive everything was in Australia, particularly going out, and as such I found myself worrying a lot more about my finances. I just couldn't justify spending $150 on an average night out when that was one month's rent for an awesome apartment in Chiang Mai [Thailand]. So I usually ended up staying in most nights I wasn't working.
Also, I was honestly shocked by many of the attitudes of the people I met in Australia. To put it politely, generally speaking, Australian's are very closed off in their view of the world and their attitudes to many foreigners. As a white Irish guy, I was almost universally welcomed and embraced wherever I went. This was not the case for everyone else, even some of my friends.
I'm sure most people traveling here will be able to put these things aside and enjoy their time in Australia. Many people reading this will also inevitably disagree with my above statements. But that's just how I felt, and I'm pretty confident there are many people who will have traveled to Australia and feel the same.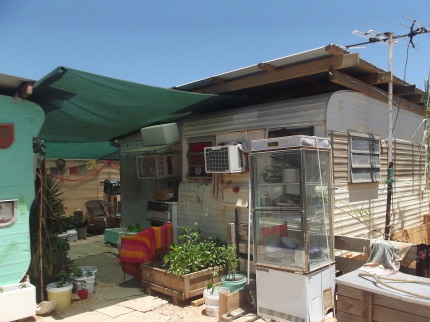 Q: How did a working holiday change your future (as, I presume, it has) ?
A: It helped give me the opportunity to live in Southeast Asia for 18 months, the happiest time of my life and the best thing I've ever done with myself. I had the most incredible experiences and met some amazing people, many of whom are still my closest friends.
I also gained loads of new skills and learned a bit more about what I actually wanted to do with my life. It was while living in Southeast Asia that I got a real feel for working in tourism, as well as meeting lots of people successfully working online. Now I just need to try and combine the two and I'll be all set.
The second trip also paid for me to fly back to Europe, where I am currently based, and travel [around] here for the first time. I'm now living in Lisbon, Portugal and working in a great hostel here. Lisbon is a really cool city, incredibly beautiful, seriously chilled out and steeped in history. Not to mention it's ridiculously cheap to live in for a western European city.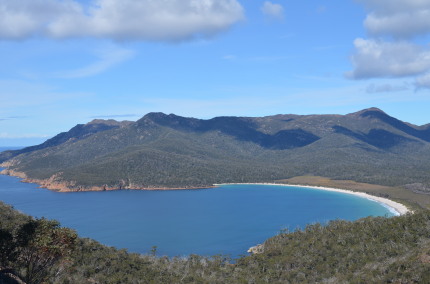 Q: Do you have any advice for people who want to go on a working holiday?
A: As anyone reading this can probably tell, I didn't really enjoy my time in Australia. This is for a number of reasons. I went there to try earn money, often struggling to do so. And when I wasn't earning money, I wasn't happy. Even once I did start making money, sometimes $1,200 a week in my last job, I was unhappier still. It was at that point that I realized I was over Australia altogether, for many reasons. I also realized I would rather be broke and happy in a country I love, than rich and miserable in Australia. So I left. It was the best decision I made in all of 2014 and I've been so much better off for it.
I suppose I'm telling you this because I know there are many people out there who feel the same way, but are keeping quiet about it. There is a growing trend with the working holiday visa in Australia of people leaving the country prematurely. It seems like Australia's grace period is coming to an end and more and more people are being turned off by it for much better, and more affordable, destinations elsewhere. Like New Zealand. I'm always hearing great things about New Zealand.
So if you are planning on moving there, I would just say this: go with a very clear idea of what you're hoping to achieve. Whether your motives are purely financial or you just want to have a good time and are okay with leaving Australia with an empty bank account, it's best to decide early and save yourself lots of stress once you arrive.
If you are planning on working and saving up a nice amount of cash, make sure you have your tax and superannuation sorted out as soon as possible. While these aren't necessarily that complicated, there is a lot of confusion about them and you could be losing out on thousands of dollars without realizing. It's four months, as I write this, since I left Australia, and I'm still on the phone every week to a former employer chasing them for money they owe me. So safe yourself the hassle and organize it all when you get there and make you have the relevant paperwork. And then you can use all that money to treat yourself to an amazing holiday in a much more affordable destination.
Check out Escaping The Mainstream for tips on how to get a superannuation back, and the best ways to find hospitality jobs in Australia. You can also find Escaping The Mainstream on Twitter, Facebook and Instagram.

Previous post: Conor answers a first round of questions about his working holiday in Australia…
Ready to work and volunteer your way around the world? Follow me on Facebook, Twitter and RSS/email. Until the next adventure! ~ Kelli
Photos courtesy of Escaping The Mainstream.