Jodie, self-proclaimed "short" traveler and writer behind The Little Backpacker – one of this year's best travel blogs for working holiday visas – gives working holiday visa advice on fruit picking, the joys of big city Melbourne and the benefits of her nine month experience in Australia.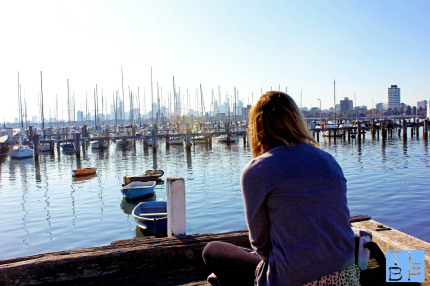 Q: Why did you pick this country?
A: Australia had been on my bucket list for years, there were so many things I wanted to see and do in the country that getting a working holiday visa seemed like a great way to enable me to spend a long period there. I had also heard that it would be easy to get work, and the work would be better paid than in the UK.
Q: What was the hardest part of the visa process?
A: The visa process was very easy. I applied early in case it took a while for the application to process; however, before even exiting the webpage I had received an email to confirm my working holiday visa had been successful. The hardest part was knowing what paperwork I needed for entering the country and whether I would be able to prove that I had the required money in my bank account. In the end the worry was for nothing, as I received my stamp and walked on through to baggage collection.
Q: What kind of work did you do during your visa?
A: To start with I began applying for jobs in cafes in the laneways of Melbourne; however, this was a slow process, and I quickly changed my mind on the work I wanted to do. Convinced I wanted to secure a second year working holiday visa I headed off to South Australia to do some farm work. To be more precise I began picking oranges in the boiling summer sun, where we would wake at 5 a.m. each day in a race to beat the heat. I lived on a boat called the Murray River Queen while I did so, and although there was plenty of negativity about the company and their way of running things, I managed to build a solid relationship with our farmer. After completing 88 days of regional work I had saved enough to spend a week in Adelaide for the festival season and hire a camper-van to drive the Great Ocean Road.
I then gave Melbourne a second chance and secured a job in a bar within two days of being in the city. I then spent four months working at the Wharf Hotel as a bar tender and waitress. This job enabled me to make enough money to live in a beautiful city apartment as well as save enough for two months worth of traveling in New Zealand and South East Asia.
Q: How did you find this work?
A: I used the Australian Gumtree site to search for work each time while in Australia. This proved successful, and I secured work quite quickly. The same cannot be said for everyone I traveled with, they also used the website Seek or took to handing out CVs to anywhere that would take them.
Q: What was your favorite job, and why?
A: I only had two jobs during my entire working holiday visa and they were both equally good in different ways. Doing regional work as an orange picker was challenging at times and hard to earn a decent wage from, however it was very rewarding to be pushing yourself so far out of your comfort zone. I also enjoyed being out in the countryside and gaining a better tan every time I worked a shift. Working in a Melbourne bar was also a great job because you were right in the heart of the city. You got to live and breathe every event that took place in that city and not only was the pay decent but I made an incredible amount in tips each week.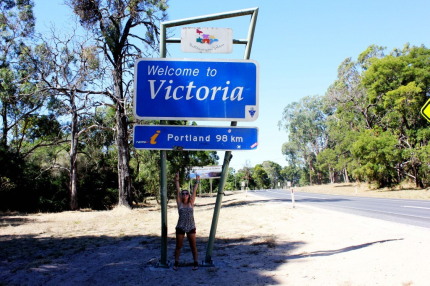 Q: Where do you think are the best places to work in this country, and why?
A: I only experienced two, however I could hands down say that working in a city was a better all-round experience. There is so much on offer in the city, and it really feels like you are getting to know a part of the country properly. If and when I go back I want to head to Sydney to work because that has the one thing I feel Melbourne lacked, beaches.
Q: What was your best travel adventure in between jobs?
A: I had so many traveling adventures between jobs: driving on Fraser Island, sailing the Whitsunday Islands, skydiving etc., but I think my favorite was the four days spent with my boyfriend driving the Great Ocean Road. We hired a camper-van and took our time driving from Adelaide to Melbourne. The weather was perfect and it was probably the biggest bucket list tick, too.
Q: What was the biggest shock settling into this country, during your first few weeks there?
A: I settled in to Australia pretty easily, I guess the only real shock was how expensive everything was (because at that time the dollar was a lot stronger than the pound). Otherwise I found it a perfect mix of UK and USA culture.
Q: How did a working holiday change your future (as, I presume, it has)?
A: A working holiday allowed me to reflect on what career I wanted to pursue for the future, as well as think about what it would be like to live as an expat in Australia – something I would be keen to do in a few years' time. It also made me want to spend more time in Australia and visit more of the country as well as increasing my desire to travel. A working holiday enabled me to make my gap year last longer by working on the go.
Q: Do you have any advice for people who want to go on a working holiday?
A: Stop thinking about it and go. It might be scary, there may be times when finding a job is hard or you don't like your boss but just remember you have an amazing opportunity just being on a working holiday visa. You will have an amazing time. Just remember to go on adventures and really get to know the country you are living in even while you are working.
Check out The Little Backpacker for tips on doing regional work in Australia, country guides on where to travel between work and the five reasons you should go on a working holiday. You can also find Jodie on Facebook, Twitter and Instagram.
Ready to work and volunteer your way around the world? Follow me on Facebook, Twitter and RSS/email. Until the next adventure! ~ Kelli
Photos courtesy of The Little Backpacker.