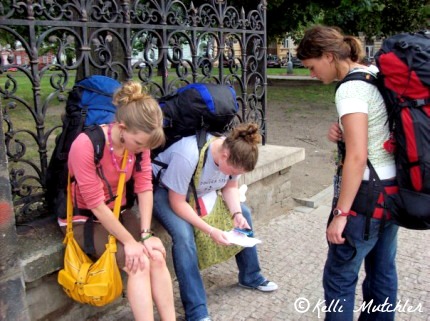 "You have the Travel Bug worse than anyone else I know." Molly shook her head at me and passed back the map of Poland. We were debating the next move: north to Gdansk, west to Poznan, another night in Torun? I'd offered an enthusiastic "Yes!" to each suggestion, much to the frustration of the divided group.
"We can't go everywhere," Allison pointed out. Why not? I unrealistically wondered.
Yes, Molly was right: life abroad on a working holiday visa had exposed me to the Travel Bug. Soon, I was struck down by initial side effects: Itchy Feet, Empty Wallet, an unexplainable thirst for foreign beers and Bollywood movies.
Be warned, working holiday makers! It only takes a few months of living and working in a foreign country to catch this incurable malady. Easily transmittable and highly contagious, the disease causes a whole rash of late symptoms, such as:
"Timmy Two Sheds" Tongue – A vocal side effect involving the over-dramatization of stories from your travels. If Timmy has one shed, you have two: bigger, better and most certainly involving bandits, a rogue tuktuk and the world's biggest elephant in some exotic clime. Early stages are denoted by sentences such as "That's nothing! One time, when I was in . . ."
Flatulence of Global Oneness – These bursts of information draw more attention than a typical gaseous fart and explode from the mouth with scentless vigor. Where the sufferer, pre-Travel Bug, could hold his/her tongue in certain social occasions, he/she now struggles to refrain from exclamations of interconnectedness picked up on travels. These vocal explosions include, but are not limited to: spiritual and religious sentiments; commentary on observed international politics; grand philosophies pondered from train seats; educational discourse on history, arts and cultural subjects discovered abroad.
Hand-To-Mouth Disease – The degeneration of a once steady income stream into a more fickle fiscal existence. Long-term saving schemes disappear; monies earned from seasonal and temporary jobs are immediately danced/eaten/flown/adventured away.
Multiple-Map-tosis – An alarming dependency on atlases, maps and Google Earth. What begins as a general interest in borders and capitals quickly descends into an obsession with individual rivers, small towns, highways and mountain ranges. Evidence of this particular ailment occurs on bedroom walls covered with fold-out maps and in an arcane knowledge of the metro system in at least 15 different cities.
Inflammation of the Bank Account  – Often resulting from a sudden removal of large sums with the reference code "One Way Ticket" or "European Journey," these sudden withdrawals of cash result in overdraft protection notices, debt and a swelling of past-due credit card statements. One of the easiest symptoms to ignore, inflammation is only eased through an honest day's work or a gift from concerned parents.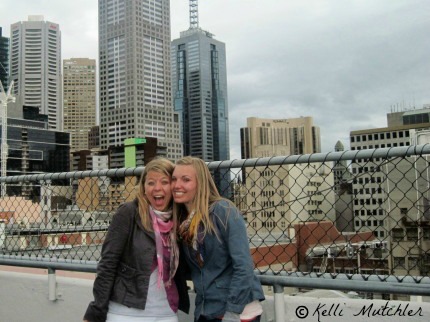 Stuck Syndrome – By far the worst and most deplorable of Travel Bug symptoms, this syndrome – called "getting stuck" in layman's terms – signifies the absolute end of the sufferer's grasp on reality. Home becomes an elusive concept no longer defined by physical objects, but imaginary ideals. Stuck-ness usually manifests itself through repeated postcards from the same distant address, with no sign of a return flight.
What Travel Bug symptoms do you suffer from?
`~Until the next adventure! ~ Kelli
Photo credits: Grand Canyon – Hadyn Fitzpatrick