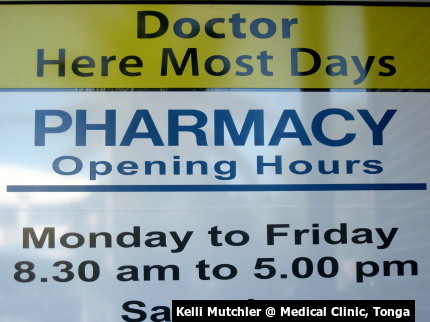 Ever come down with diarrhea in a remote South Pacific island, only to be told by the friendly hostel owner that the supply of hydration tablets is two years out-of-date, and the nearest hospital is a five hour ferry ride away? Or missed a trans-Atlantic flight, merely because an elderly attendant pulled the wrong ticket and left you broke and bag-less in a busy airport, with nowhere to stay? Thank goodness for international travel insurance!
This is one of the most important items you need before moving abroad. From a stolen camera to a cancelled safari, bicycle accident or run-in with rabid monkeys, travel insurance protects you from emergencies while you're away. And though it doesn't replace medical travel insurance – which is a more inclusive type of insurance that covers doctors' visits, medications and other general health care costs – it will help you when unforeseeable disaster strikes.
Finding the right travel insurance, like planning the trip itself, requires a bit of background research. These questions will help you understand your options and choose a type of coverage that best suits your future adventure abroad.
Q: When should you buy? 
Because most policies begin upon reception of payment, you should buy your international travel insurance before you leave – preferably the same day (or close to when) you pay for a flight. This means that any event that may force you to cancel the trip – even if you haven't actually left yet – will be covered by insurance.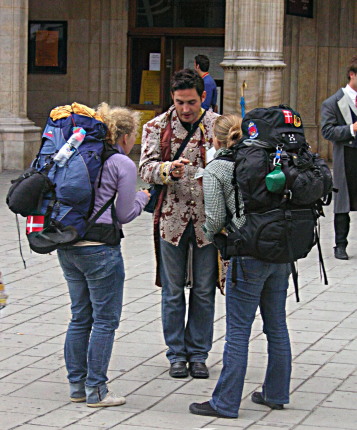 Q: What type of policy should you get?
Insurance companies determine policy coverage based on several things: your age, the length of your trip, the destination(s) you intend to visit, the activities you plan to participate in while you're there, and any preexisting medical conditions you might have. Insurers organize these qualifications into several main policy types:
Single Destination/Trip – This will insure you for one single trip, usually from 7- 90 days in length. The actual duration of coverage may change, depending on the insurance company.
Annual Multi-Trip – Under this policy, you may take multiple trips within a 12 month period. Most insurers consider a trip to be 30 days or longer.
Backpacker – Like the name implies, this type of policy is ideal for a long-term traveler. It covers an extended trip through multiple destinations, from 18-24 months.  Some insurers also cover the costs of one trip home during this time.
Q: What will it cover?
There are three-four common types of international travel insurance coverage:
Medical Emergencies and Evacuation – Should you get injured, this covers your immediate hospital care. Depending on where the injury happens, you may also be evacuated from remote or dangerous areas. Insurers can be very specific with what qualifies as a 'medical emergency'; for example, only recently (due to the events of September 11th) has travel insurance started covering health issues that result from recognized acts of terrorism.
Cancellation Coverage – Anything can happen out there, and this type of insurance will protect you from a disappointing scenario: having to cancel a holiday. Should you fall ill or find a serious reason to return home early, insurance may also cover any costs you'd previously spent for the unused remainder of the trip.
Personal Belongings – If any of your personal possessions are lost, stolen or damaged, you may file claim for reimbursement of the total property cost. Be sure to read the fine print here: often, insurance will cover only more expensive items, like a run-over camera – and not the battered journal that fell off a boat.
Accidental Death and Dismemberment – This cheerfully-titled coverage acts like a basic form of life insurance. Should the worse happen while traveling, insurance will cover the cost of flying your body back home. Some also pay out funds to a beneficiary upon your death.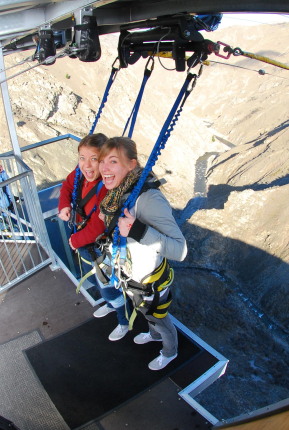 Q: What won't it cover?

Driving is not typically covered, leaving you to pay for vehicle damage and traffic tickets. Some preexisting medical conditions, such as maternity care or tuberculosis, and most alcohol and drug-related accidents are left off the list; so yes, if you trip over a curb while intoxicated, you'll likely be paying your own hospital bill. And extreme sports are universally often uncovered. If you plan to go bungy jumping or heli-skiing, speak with your insurance company.  You may need to purchase extra Sports Activity coverage, just to be safe.
Q: How much will it cost?
Again, costs will vary depending on the variables listed above: the length of your trip, included destinations, intended activities, your age and any preexisting medical conditions you might have. Some international insurance policies are paid in total, up front, while others will require a bi-monthly or quarterly payment.
Photo credits: KF– Wikimedia Commons; AJ Hackett Bungy- New Zealand
~ Until the next adventure! ~ Kelli