"Traveling outgrows its motives. It soon proves sufficient in itself. You think you are making a trip, but soon it is making you – or unmaking you." – Nicholas Bouvier, The Way of The World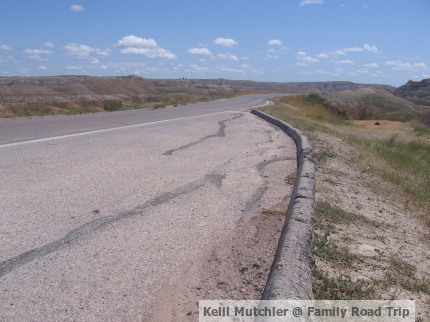 When it comes to our nomadic movements, my boyfriend and I rarely need travel excuses. Two years ago, we leaped at the chance to explore Washington State with my brother and parents.
Because family vacations, though incorporating far too much time in an enclosed vehicle, are perfect excuses to see new country – even if the relatives making the journey are not your own.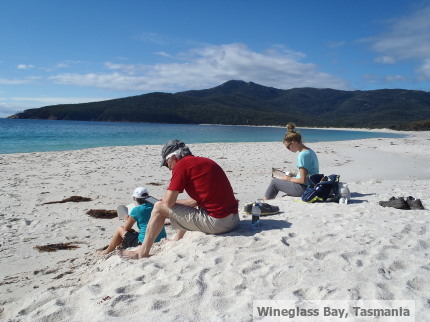 So this time, I raised my hand at the idea of a week-long road trip with Hadyn's parents. Flying down to Tasmania, Australia especially for the occasion, it would be their last bonding experience with us before they moved to France.
Tightly packed into our two-door Ford Festiva, which is only slightly larger than a golf cart and a lot less airy, the four of us pushed up the Tamar River: passing old farmsteads, counting sheep, berating other bad drivers, and stopping at beaches when our legs cramped into inverted L shapes.
You learn a lot in such close quarters, like:
How to to hold in gaseous bodily releases until a vehicle door opens
How to suggest stopping for McDonald's, without obviously vocalizing your craving for greasy fries
Methods of changing leg position that don't disrupt the stacked luggage or passenger next to you
How to nap with your head upright and sunglasses down, maintaining a pose of avid listening
But you also learn more important things, like how to facilitate conversation when the road becomes too boring, or ways to make the most of each random curbside curiosity. Patience and discretion are practiced when reading maps, while candidness grows as you pass toilet stops. Not to mention all those moments of diplomacy when it comes to determining the direction of the radio station dial.
I love family road trips – yes, even those with my boyfriend's parents – precisely because they challenge us in ways a normal trip does not. Instead of backpacking independently, we must move forward as a team. Everyone involved has to set aside attitudes and bad habits (like reading each sign post aloud, or removing sweaty socks inside the car). Survival depends on it.
Next time the opportunity arises for you to cruise down the highway with family members, say Yes! Fill up the cooler with snacks, toss a pillow onto the back seat, and allow your parents (or partner's parents) to become more than just chauffeurs – with luck and little bit of gas money, you'll come back as traveling friends.
~ Until the next adventure! ~ Kelli
Photo credit: Hadyn Fitzpatrick