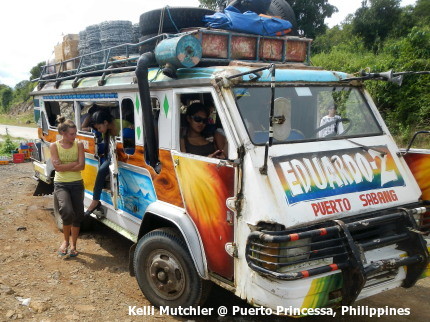 " Make voyages! Attempt them…there's nothing else." – Tennessee Williams

Sometimes, the only obstacles blocking the path forward are self-placed. We may dream of a working abroad, of packing our most precious belongings into a backpack and moving somewhere new, but find reasons not to apply for a working holiday visa. "I can't because…"
Too many times over the past six years of long-term travel, I've heard otherwise-motivated individuals lament their inability to leave home. But the truth is, there are no reasons not to work abroad. There are only bad excuses that keep us from going.
1. I have loans and bills to pay. Almost every American owes something in college loans, credit card overdraft or rent and electricity. Though you will have to be aware of these outgoing fees while you travel and work overseas, don't forget that you'll still be earning an income. It's easy to set up monthly bill pay or withdrawals from your banking account; transfer funds between banking accounts in two different countries; or, wire funds home, as needed, using transfer companies like Western Union and Money Gram.

2. Temporary work will look bad on my resume. A degree is only a piece of paper; its true value lies in the knowledge and lessons accumulated behind it. So yes, three months spent picking fruit in Australia may surprise your future employers. But as studies show, a growing percentage of managers now recognize the strong work ethic, flexibility and adaptation that come from a diversity of jobs. And any international employment will demonstrate your ability to work successfully with other cultures and think on a global scale.
3. This will interrupt my career path. Comparison and judgement are twin demons of the career world. While it's important to focus on occupational goals, too often what we actually focus on is the ladder-climbing movement of others. Don't let anyone convince you that a working holiday is a step off that ladder. It's always possible to find a short-term gig in your field of interest, whether that's hospitality or education. Why not sign up for an internship or volunteer project on the side? This can also be a great way to make money, and gain relevant experience for your career.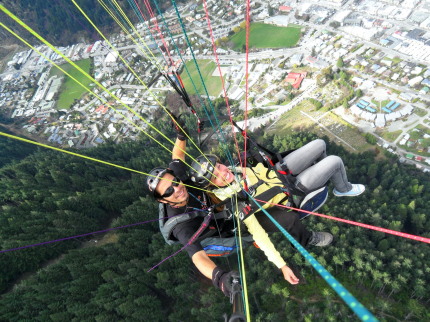 4. It's too expensive. If you're concerned about the costs of a working holiday, start budgeting now. Plan ahead and open a savings account. Research the average wage and cost of living in your intended destination. Ask for monetary donations instead of birthday presents. While there will be some start-up costs (a flight, housing, food), you should be able to cover these with your wages – and still set some aside for weekend adventures!
5. What if I don't find a job? This is a valid concern everywhere. In your current location or an entirely new one, you face the threat of unemployment. But because countries like Australia and New Zealand are familiar with the culture of working holidays, they have systems in place to help you settle and seek work. Scores of short-term job agencies to can help you create a resume, organize a tax file number and find placements. Online posting boards, such as Gumtree and Workaway, also specialize in temporary job opportunities.

6. My family doesn't understand how I can work on holiday. Parents just want you to be happy. The best way to help them understand a working holiday visa is to make it realistic. Do a bit of research so you can tell them about common job opportunities, living expenses, the steps of the visa process. Better yet, invite them to visit you once you've moved abroad! Make it clear that this is a viable learning opportunity that will benefit you in countless ways.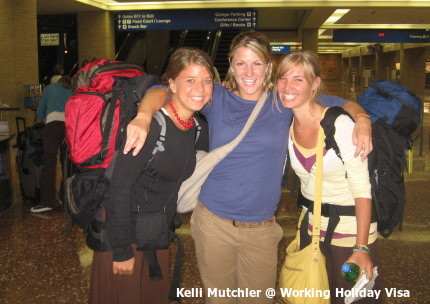 7. I don't want to go alone. If you're nervous about tackling all these new challenges without a close travel companion, consider applying for your visa through an agency, such as BUNAC. Not only will these agencies help you through the application process and job search, but they'll put you in touch with other travelers working abroad. Search the internet for traveling forums and expat communities in your intended destination, or make plans to start your move with group-organized tour that can introduce you to like-minded travelers.

8. I'll do it later… Don't wait too long! In most countries, Americans are only eligible for working holiday visas between the ages of 18-30. It's better to start planning and go soon, rather than look back in 10 years with the regret, "I wish I'd done that when I was your age…"

~Until the next adventure! ~Kelli