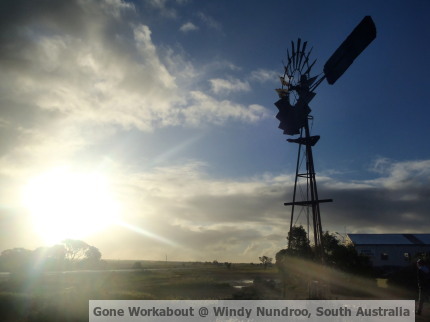 I blame the internet.
If the winds across South Australia's Nullarbor Plain had not weakened my Wi-Fi signal, I could have looked up New Zealand Customs requirements before flying over for a short vacation.
If the previous working placement had not been in such a remote location, I might have popped into an internet cafe to research and write an informative blog post about New Zealand border security.
If that job at the roadhouse hadn't brought on the obliteration of all forms of modern communication, I would have been a prepared, professional traveler.
But, unable to achieve any of those things without the internet, this past week has culminated in a pile of opportunities that led me here: stuck in Wellington Airport Customs, furtively answering suspicious officials, and wondering whether the country will let me in after yet another visa debacle.
This is, actually, probably, my own fault. I should have known all entry requirements pertaining to my visa, because I broke them just three months ago – and again, three years prior. I should have found something to blog about before my job finished, surrounded as I was by Australia's unique scenery. I should have been resourceful and planned ahead, rather than rocking up to Customs with the false confidence that I could talk my way through the queue.
This is how not to sneak into New Zealand, postpone your writing career, red flag your passport and put your name on a list of internationally wanted backpackers:
1. Don't blame the internet. Visa information can be found in any guidebook or over the phone. For all Americans wishing to visit as tourists, citizens are automatically granted 90 days (3 months) upon arrival, as long as they show proof of an exit flight.
2.  Don't argue with the folks in navy blue suits. Whether you have or have not entered previously without a return ticket is irrelevant.  Their job is to enforce legal concerns, and your job is merely to follow them.
3. Don't assume that New Zealand's lack of physical borders lessens the strictness of its border policies. Kiwis are some of the toughest – albeit friendliest – Customs officials I have ever dealt with, and they do not take insults (or comparisons to Australia) lightly.
4. Don't hide any food items in your backpack. Wrapped candies, apples and nuts, coffee beans – or, from personal experience, a half-eaten chicken croissant – are all subject to investigation. Declare everything! Even the foodstuffs you've forgotten – such as, in my 2009 Customs offense, a vagrant sandwich buried at the bottom of your carry-on – are subject to a $200 fine, should they be discovered by x-ray machines and sniffer dogs.
5. Don't idly ask yourself "What should I blog about today?" The question is far too tempting for Fate. It will answer by giving you a thematic interaction with armed airport guards, explaining just why you have thrice threatened the security of the nation with your uninformed actions.
Luckily, Wellington Airport has better internet than my recent Australian home, allowing me to purchase the next and cheapest ticket back to Oz. From this time forward, I promise to post twice a week for my Wanderlust readers, and follow all national laws pertaining to Kiwi immigration. 
~ Until the next adventure! ~ Kelli