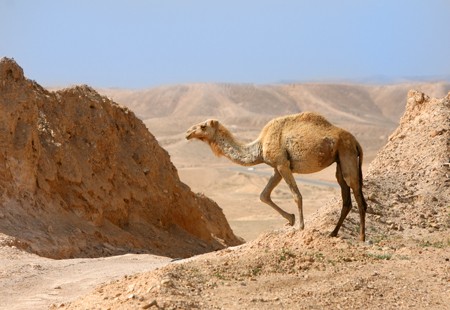 After spending a day visiting the Dead Sea and going down some adventurous desert back trails in my rental car, I was heading back to the Old City of Jerusalem and noticed all of the camels sitting alongside the road with colorful scarves wrapped around their heads and tassels hanging off of their reins.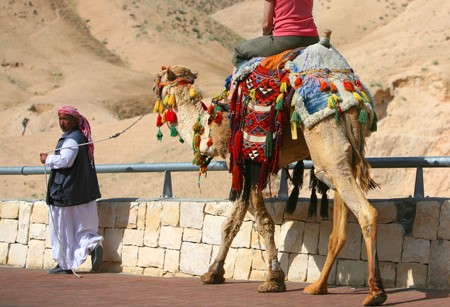 I have never been much for riding animals. I am more of a voyeur when it comes to visiting different areas and seeing other cultures. Most of these camels looked quite content relaxing in the sand and the colorful adornments drew me in.
I decided to stop at a market (shook) that had about 10 camels lined up along the front of the building by the road. Each camel had their own handler or owner and they were advertising  rides for 20 NIS. I thought it couldn't hurt to ask if I could photograph the camel for the same price and get some really nice close-up shots.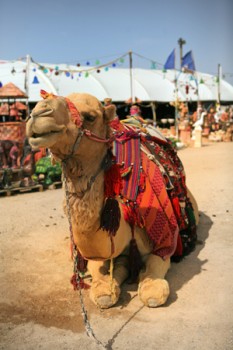 I walked down the line and picked out what I thought was the most colorful and cared for looking camel. I spoke to the owner and although he looked slightly puzzled that I did not want to ride but wanted to snap photos instead, he agreed.
Now this camel was all mine for about 15 minutes! He remained seated in the sand and looked at me with a slight disregard, so I went to work and started photographing him. I got to walk around him and get all angles, even sitting on the ground in front of him for the lower shot of his face. The camel owners were all gathered in a group and watching me, I was probably their strange entertainment for the day. The camel just followed me with his eyes and continued to chew on his cud. I believe he even posed for me.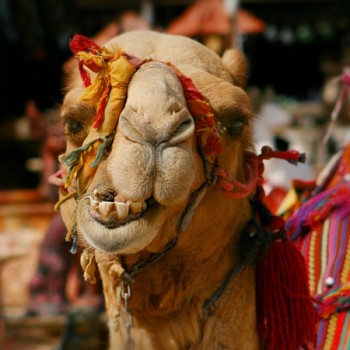 I got my "star shot" from the entire trip that day and many people have asked for this print. I felt it was more of a personal experience with this calm creature, by being able to look into his eyes and capture his essence.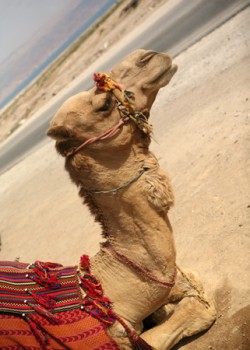 I now know "How to Work a Camel"!
All Photography copyrighted by Robyn Porteen